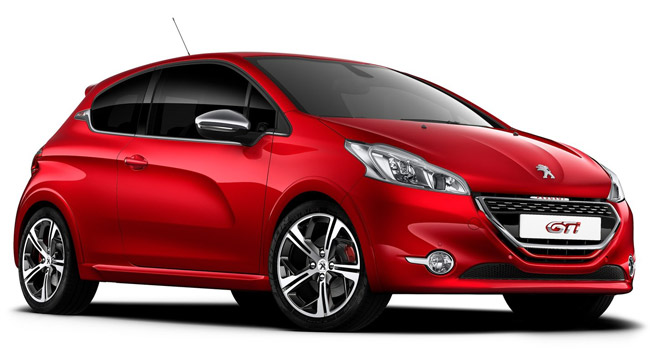 If you read our cover story on the Peugeot 208 GTi in our February 2014 issue, you would know that author JV Colayco gave an estimate on the car's possible selling price once Eurobrands Distributor Inc. starts selling it in our market.
"With an indicated price tag of about P2 million, the 208 GTi is up against some interesting competition," JV wrote.
How much exactly is "about P2 million"?
Well, we've been told that EDI is seriously looking at P1.95 million to be the car's final selling price.
Our source, however, insists that "management has yet to finalize the SRP."
EDI marketing and communications director Dong Magsajo confirms that no decision has been sealed. "No final pricing at this point," he told us. "We're still discussing the issue with Peugeot."
Still, something tells us the official amount won't be too far off from P1.95 million.
JV is right: At this price point, the 208 GTi faces some very stiff competition--the Toyota 86 and the Subaru BRZ among them.
ADVERTISEMENT - CONTINUE READING BELOW ↓
Should EDI push through with the planned amount, do you think the market would snap up this car? Take our poll.
[poll]501[poll]
ADVERTISEMENT - CONTINUE READING BELOW ↓
Recommended Videos