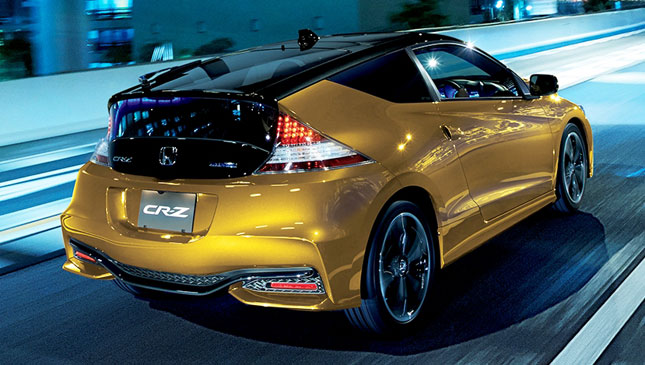 The hybrid Honda CR-Z is one of the most underappreciated cars on sale today. It's stylish and athletic, and it's how a Honda should feel like behind the wheel. Sadly, because of our uncooperative tax system, the CR-Z is burdened with pricing that brings it in competition with Japanese sports cars like the Toyota 86 and the Mazda MX-5--both desirable machines that have won our annual Car of the Year award.
That's why you see more 86s, (Subaru) BRZs and Miatas on the road these days. But that hasn't dampened Honda Cars Philippines' enthusiasm for the CR-Z, thankfully. The company previewed the refreshed version during its media Christmas party last month, but with no details of pricing. At that time, we were only told that there might be a slight price increase.
HCPI finally released the new official prices, and we think it tests the definition of "slight." The new SRPs are:
* CR-Z MT - P1,440,000
* CR-Z CVT - P1,530,000
The figures are basically P50,000 more than the previous prices. To recap, here's some of what you're getting for the price increase: a new face, a push-start system, a seven-inch touchscreen audio display, and Active Noise Control/Active Sound Control. The powertain is unchanged.
Continue reading below ↓
Recommended Videos
Is it all still worth it? Absolutely. What about a CR-Z versus the 86 or the MX-5? Hmm. We sound like a broken record at this point, but government should do something useful and just pass the darn Alternative Fuels Act already and make these hybrid cars much cheaper than they are now.