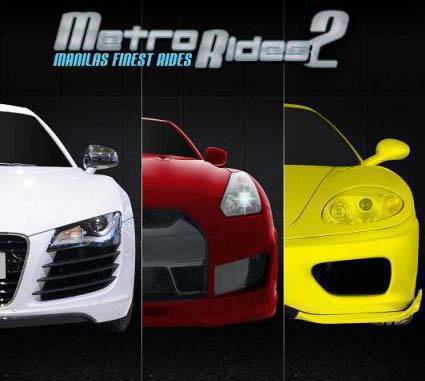 Father's Day celebration at the SM Mall of Asia will certainly be a treat for dads-slash-car-enthusiasts as the organizers of the Bumper 2 Bumper car show series will be holding Metro Rides 2--Cool Dads, Hot Rides.
Dads will be thrilled to see their favorite fantasy European vehicles up close with the lineup including an Audi R8, a Ferrari 360 Modena, and a Mini Cooper. American muscle car fans can ogle at a Ford Shelby on display while Japanese Domestic Market aficionados can feast their eyes on a Mitsubishi Lancer Evolution X and a Nissan Silvia. Korea will also be represented in the show with a Hyundai Genesis Coupe. More down-to-earth rides will also be there, albeit in heavily kitted form.
The show isn't all about cars, however, as a Yamaha R1 and a Honda CBR 1000 will also be on the floor for those who prefer two-wheel excitement.
The latest watersport equipment will also be on display via exhibitor Sea Expo. Young ones and the young-at-heart can enjoy a display of diecast cars.
A raffle before the show closes on Sunday night will see people taking home gift items from the show's sponsors as well as Air Supply concert tickets (a guilty pleasure for most dads, we're sure), Wave 89.1 CDs, copies of BBC Top Gear Philippines magazine, limited edition Bumper to Bumper stickers, and even a Devant LCD TV.
Organized by Ladder Events Production, Metro Rides 2--Cool Dads, Hot Rides will be held at the SM Mall of Asia Music Hall from June 19 to 20 at 10 a.m. to 9 p.m.