Worried about your Mercedes-Benz after the German carmaker's global recall announcement? Here's the official statement from CATS Motors, exclusive distributor of Mercedes-Benz in the Philippines:
"The power steering system in the MY2010 C- (204 series) and E-Class (207, 212 series) vehicles produced between June 1, 2009 and February 28, 2010 may develop a leak of power steering fluid at the connection between the high pressure line and the pump. Even if this happens, the vehicle would remain steerable at all times. Daimler AG through CATS Motors, Inc. will notify its affected customers when the recall is launched and repairs to the pump will be done free of charge. For more information, call Mercedes-Benz Service: (632) 470-8898 or (632) 634-3857.
Daimler AG and CATS Motors are not aware of any personal injury or property damage related to this issue as of this day."
If you want to bring your Mercedes-Benz to CATS Motors' service center, visit its temporary location at #9 Sheridan Street, Mandaluyong City.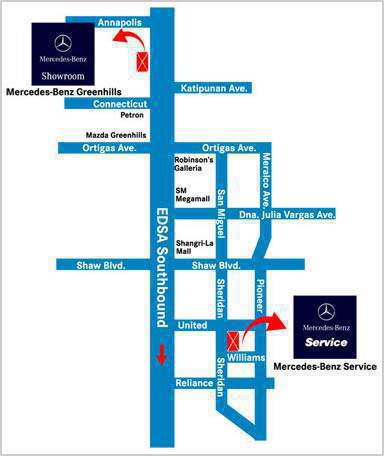 Continue reading below ↓
Recommended Videos