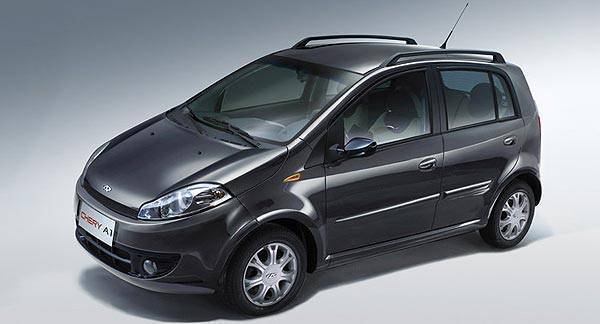 Chery Motors Philippines is adapting what it has learned from Chery Iseway Motors' experience when the latter used to be the exclusive Philippine distributor of Chery vehicles as the former slowly but surely expands its operations in the Philippines.
The first move would be to abandon the thinking that a dealership has to be big for it to sell cars which is why Chery Taft-Manila, one of the first dealerships to open under Chery Motors Philippines, is small with a showroom floor area of just 200 sq. meters. Chery Motors Philippines, a subsidiary of Chery Automobiles, officially took over the local distributorship of the Chinese car brand from Iseway Motors in January 2011.
The second move is to be more involved with the operations of its dealerships. For new dealerships, Chery Motors Philippines will be hands-on in its operations for the first three months to teach the dealerships' personnel the ropes on how to operate a dealership before it's turned over to them. According to Chery Motors Philippines sales and marketing manager Raymond Tribdino, this measure protects first-time dealers from the pitfalls of running a car dealership without any experience.
The most important move of Chery Motors Philippines, however, is that the local assembly of Chery vehicles could begin before the year ends.
Continue reading below ↓
Recommended Videos
Last June, Chery Motors Philippines had subcontracted the services of Star Motor Manufacturing Industries to assemble its vehicles at Star Motor's plant in Santa Rosa, Laguna. With both Chery Motors Philippines and Star Motors recently signing the Technical Licensing Agreement, it's only a matter of time before the very first Philippine-made Chery vehicles roll off of the assembly line.
"Once we have all the equipment we need, we'll produce a couple of pre-production units and if this passes the necessary tests and requirements, we hope to start production before year-end," said Tribdino who shared that he will supervise the production of the vehicles once this starts.
Tribdino added that the two vehicles planned for Philippine production are the A1 subcompact hatchback and the V2 compact MPV. Both vehicles will also be compliant to Euro-4 emission standards. The QQ, on the other hand, is cheaper to import than to assemble locally.
"Our cooperation with Star Motors which took almost 2 years to finalize, will assure the Filipino car buyer that the product quality of the vehicles will be more suitable to the Philippine road and weather conditions, as well as allow us to make the products suitable to the tastes of the Filipino buyer," said Chery Motors Philippines president and chief executive Si-Chung Chang. "I believe that things are looking good for Chery. And that the season is right for the blossoming of the Chery brand once again in the Philippines."