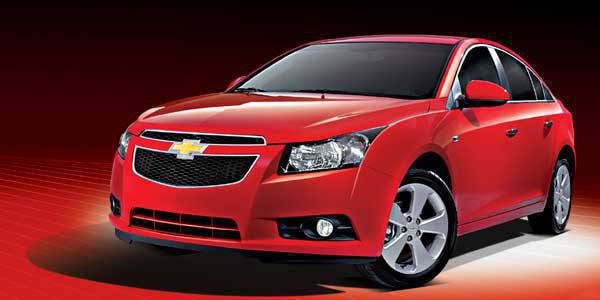 The guessing game is over. The Chevrolet Cruze, which was launched in February last year, now owns the 2010/2011 Car of the Year (COTY) title after weeks of testing and deliberation conducted by the Car Awards Group (CAGI).
"If you think about it, at its price point, it really has a lot to offer," said CAGI president Ferman Lao, who is also the technical guru of Top Gear Philippines.
Lao cited the Chevrolet Cruze's affordability--its price starts at P808,000--and features as the car's winning factors.
"It makes a good choice. It's more pro-consumer and I don't think there's another car in the local market that is relatively affordable with all the gadgets it has. It really has a lot of things going for it," he added.
The Chevrolet Cruze beat other cars in the top-five finalists, which include the Subaru Impreza (sedan), the Jaguar XF, the Mitsubishi ASX and the Hyundai Sonata. In case you're wondering, the Ford Fiesta, which seemed like the closest contender of the Cruze based on TopGear.com.ph's in-house poll, landed on sixth place in the CAGI evaluation.
ADVERTISEMENT - CONTINUE READING BELOW ↓
Lao admits that the Cruze isn't even the fastest car in the group. It is also obviously not the most technologically-advanced vehicle in the country. But since CAGI is choosing the Car of the Year for consumers, the Cruze received the judges' thumbs-up for the value it offers.
Here's a complete list of the 2010/2011 COTY awardees.
2010/2011 Car of the Year
Chevrolet Cruze

2010/2011 Car of the Year Category Finalists
Subcompact car
Ford Fiesta
Compact car
Chevrolet Cruze
Midsize car
Hyundai Sonata
Premium midsize car
Jaguar XF
Sports car
Subaru Impreza WRX STI Sedan
Subcompact crossover
Kia Soul
Compact crossover 2WD
Mitsubishi ASX
Compact crossover 4WD
Hyundai Tucson
Midsize crossover
Hyundai Santa Fe
Premium crossover
Nissan Murano
Van/MPV
Foton MPX
Premium van/MPV
Toyota Alphard
Midsize SUV
Mitsubishi Montero Sport
Pickup truck
Foton Blizzard

Special awards
Bosch Technical Innovation
Lexus RX 450h
AAP Road Safety Award
Volvo S60 T6
Caltex Techron Green Car Award
Toyota Prius
SpeedLab Tuner's Choice
Suzuki SX4
Red Rock Travel Award
Nissan Teana 250XV CVT
Brother's Burger Designer Award
Kia Sorento
Clark International Speedway Motor Sports Award
Ford Group Philippines and the Tuason Racing School
Congo Grille Best Value Award
Toyota Corolla Altis 1.6
All Terra Cyclery All-Activity Vehicle Award
Nissan X-Trail CVT
Winner Graphics Most Affordable Vehicle Award
Dong Feng Minibus
ADVERTISEMENT - CONTINUE READING BELOW ↓
Recommended Videos