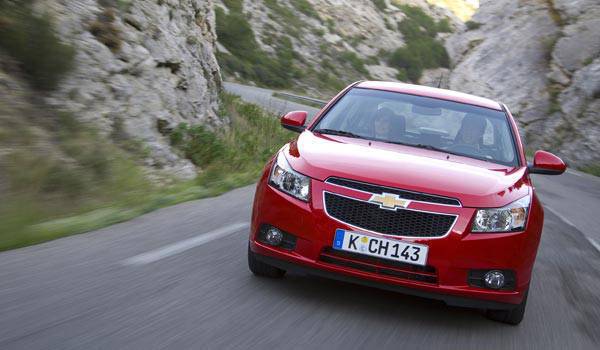 Things are certainly looking up for Chevrolet once again. The General Motors-owned outfit has announced that it sold 2.35 million vehicles around the world in the first six months of 2011, representing the best half-year performance in the American car brand's 100-year history.
Chevrolet registered a 286,499-unit or 14-percent increase in the first half of 2011 over the same period of 2010. The sales increase was most significant in the United States (16 percent), China (15 percent), Russia (54 percent) and Canada (8 percent).
Chevrolet attributes much of its global growth to new car models, including the Cruze, the Spark, the all-new Aveo/Sonic, and the Orlando. These new models will soon be joined by the all-new Malibu midsize sedan and the all-new Colorado compact pickup.
Here are a few more important figures in Chevrolet's recent surge in global sales:
* A total of 330,000 more Cruzes were sold during the first half of 2011, a 132-percent increase over the same period last year. Much of that growth is due to China and the US. Since its introduction in early 2009, the Cruze has sold more than 800,000 units worldwide and is on track to exceed one million units before the end of 2012.
ADVERTISEMENT - CONTINUE READING BELOW ↓
* More than 220,000 Sparks were sold since it was introduced in December 2009. That includes more than 100,000 units sold in the first half of 2011, a 110-percent jump over a year ago. Credit for Spark sales goes to South Korea, Mexico and Uzbekistan.
* More than 150,000 Aveos were sold in the first half of 2011, including the all-new Aveo model (called the Sonic in some markets). Introduced in South Korea in March, the new Aveo/Sonic is now on sale in nearly 30 global markets.