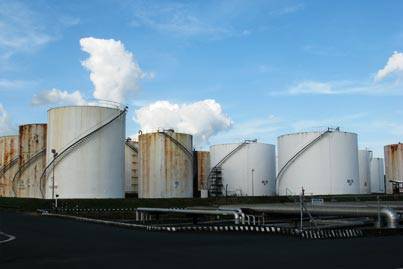 Chevron Philippines, Inc., which produces the Caltex fuel, continues to expand the reach of biofuels in the country.

Chevron corporate communications manager Antonio Nebrida, Jr. said the company currently has 75 Caltex stations selling E10 blended fuel nationwide with five to ten sites being added to the list everyday.

"We are committing a significant number of our Caltex retail stations. We have a nationwide network of about 863 stations which will be selling Caltex E10 with Techron by the end of the year," Nebrida said during a media tour in Chevron's blending facility in Batangas.

Chevron likewise has biofuel blending, storage and distribution centers Pandacan, Manila; Poro Point, La Union; Sasa, Davao; and Lapu-lapu City, Cebu.

Caltex E10 with Techron comprises ten to 50 percent of sales in Caltex stations, brand manager Dominic Timbancaya said.

The E10 is a blend of 10 percent bioethanol and 90 percent gasoline. Its sale in the Philippine market is mandated by the Biofuels Act of 1996 to provide an alternative to crude oil.

Biofuel comes from organic, renewable products and produces lower greenhouse gas emissions. According to the Chamber of Automotive Manufacturers of the Philippines, using gasoline blended with bioethanol would not require modifications in cars, motorcycles, pump boats and hand tractors with direct-injection fuel systems.

To be on the safe side, however, CPI regional manager Whitman Matiao said extra precaution should be practiced particularly for first-time biofuel users.

"Vehicle owners should check their car manual and consult their respective car manufacturers and dealers first before using E10-blended gasoline on their vehicle just to be sure," Matiao said.