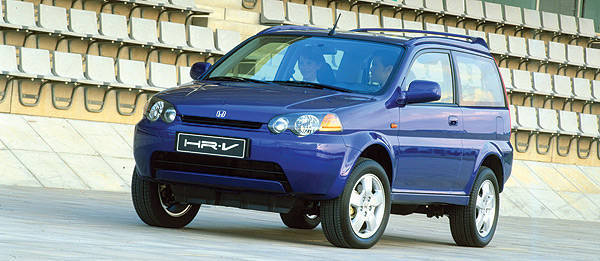 A study by a consumer warranty firm has strengthened the belief that Japanese and Korean carmakers make the most reliable vehicles.
On top of the list of the most reliable 4x4s and sport-utility vehicles released by Warranty Direct is the Honda HR-V, which was manufactured from 1998 to 2006. It scored a reliability index rating of six followed by the current-generation Suzuki Grand Vitara with a reliability rating of 20. Warranty Direct's reliability index rating takes into account how often vehicles break down, the average repair cost and time spent in the garage to calculate its overall reliability. A lower reliability index translates to a vehicle that's more reliable and less expensive to run.
At the end of the list is the current-generation Range Rover as two-thirds of its reported faults were due to its electronics and suspension, giving it a reliability rating of 305. A close second to the Range Rover is the second-generation Jeep Grand Cherokee with a reliability rating of 253 followed by the first-generation Volkswagen Touareg with 232. Rounding out the bottom five of least reliable 4x4s and SUVs are the first-generation BMW X5 and the Volvo XC90.
ADVERTISEMENT - CONTINUE READING BELOW ↓
Based on Warranty Index's list, nine of the ten most reliable 4x4 and SUVs are either Japanese or Korean. At No. 7, the Land Rover Freelander is the sole non-Asia brand vehicle on the list.
Completing the top ten are the current-generation Honda CR-V, the second-generation Subaru Forester, the Mitsubishi Pajero iO (or baby Pajero as its locally known), the previous-generation Kia Sportage, the current-generation Nissan X-Trail, and the previous generation Kia Sorento and Hyundai Santa Fe.
"Modern 4x4s are a far cry from the noisy and uncomfortable off-roaders of the past. They are fairly expensive to run but our study shows that there's a handful of incredibly reliable 4x4s which won't break the bank," said Warranty Direct managing director, Duncan McClure Fisher.
ADVERTISEMENT - CONTINUE READING BELOW ↓
Recommended Videos