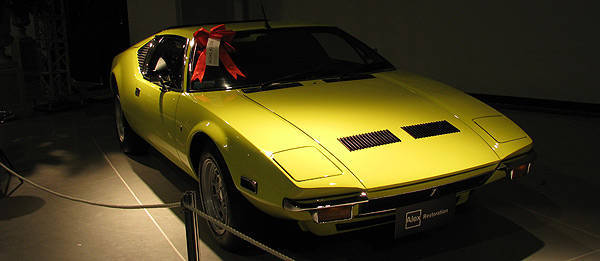 The De Tomaso Pantera had a very long life for a supercar, having been in production for 21 years from 1970 to 1991. Despite the fact that only 7,260 units were sold, the Pantera nameplate remains to be the most popular model from the Italian carmaker, which is probably why De Tomaso is reportedly resurrecting the Pantera later this year.
According to AutoBild.de, the all-new Pantera will be unveiled at the Frankfurt Motor Show in September. With a body reportedly made of aluminum, the car is said to weigh less than 1,200 kilograms and be powered by a 600hp V8 engine sourced from General Motors. This makes the all-new Pantera a very different animal from its predecessor, which had a steel body and a Ford V8 engine that produced 330hp.
The all-new Pantera will be the second car to be unveiled by De Tomaso after the Italian carmaker was acquired by former Fiat executive Gian Mario Rossignolo. The first car to be shown off under the carmaker's new owner was an unnamed concept design of a crossover SUV at the 2011 Geneva Motor Show.
ADVERTISEMENT - CONTINUE READING BELOW ↓
Incidentally, a 1971 De Tomaso Pantera received the Best of Show award in the Concours d'Elegance display at the 2011 Trans Sport Show.
Click here for more updates on the 2011 Frankfurt Motor Show
ADVERTISEMENT - CONTINUE READING BELOW ↓
Recommended Videos