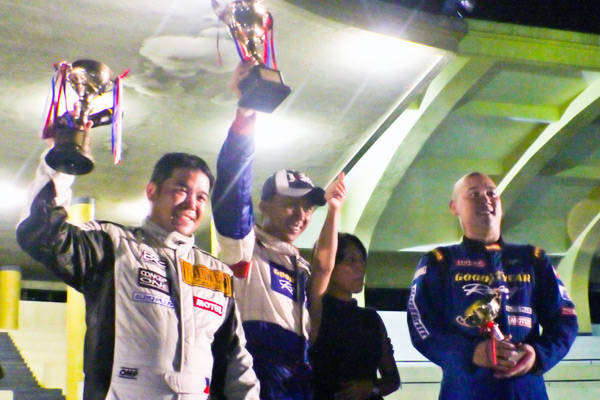 The first round of the 2012 Lateral Drift Championship Series saw last year's pro-class champion, Audel Sison, mounting a strong defense in his quest to retain the title for this season by trumping two of the best drifters in the Philippines today.
Held last weekend at the Qurino Grandstand parade grounds, Sison barged into the top four of the pro class, this time going up against Boodie Dabasol, five-time pro-class champ Alex Perez, and Philippine drifting pioneer and the country's representative in the Formula Drift Asia in 2009 and 2010, David Feliciano, who finished the first round in third place.
The battle for the top two spots had Sison going up against Perez. With both drivers executing their runs cleanly, it was down to the video replays that convinced the judges to give the first round to Sison.
In the amateur division, Jet Mathay bested Jesus Salas, with Radrich Albano taking third place.
ADVERTISEMENT - CONTINUE READING BELOW ↓
The second round of the 2012 Lateral Drift Championship Series will be held on August 18, with the venue to be announced soon.
Photo below shows Atoy Llave of Atoy Customs doing his thing in his Hyundai Genesis Coupe.
ADVERTISEMENT - CONTINUE READING BELOW ↓
Recommended Videos