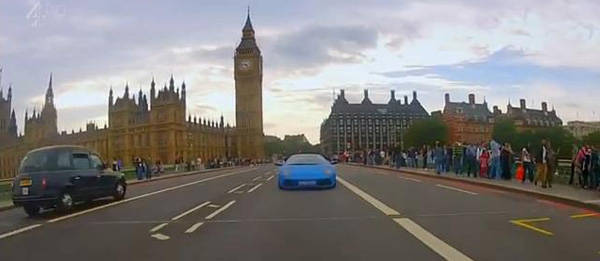 Remember Dhiaa Al-Essa, the rich 21-year old--he's probably 23 now--son of a Saudi Arabian tycoon who owns an enviable collection of supercars and who shared that he had flown some of them to places like London, Montreal and Las Vegas as part of a driving tour with his friends?
Apparently, Al-Essa is just one of the many rich youths of Middle Eastern origin who do this annually based on a documentary that aired last week in the United Kingdom.
Titled Millionaire Boy Racers, the documentary touches on the tension caused by rich Arabian youths and their desire to flaunt their wealth by flying in their supercars to London, versus the locals who have seen their neighborhood transform from being quiet and "respectable" to being "extremely cosmopolitan."
The locals have supposedly called the summer months the "Arab supercar season" because it is during this time that London--particularly the Knightsbridge area--is inundated by supercars driven recklessly by Arabian youths. The young Arab men, on the other hand, said that they only go to London to partake of the things that are forbidden "back home" like casinos, clubs and bars.
The thing is, while the Londoners interviewed in the documentary readily make known their disdain for the supercars and their drivers, none have apparently approached and scolded any of the drivers. One driver, who is said to be a frequent visitor to the United Kingdom, even said that if someone approached him and complained about what he is doing, he "would respect it and try to fix it. We are foreigners here and we just come here to have a good time, and we always want to come here. We don't want to cause a problem or trouble."
Continue reading below ↓
Recommended Videos
What's your take on these young Middle Eastern men bringing their cars and "terrorizing"--if you can call it that--the streets of London? Should somebody tell them that what they are doing is potentially dangerous, or should they be left alone since the UK reportedly benefits from the hundreds of millions of British pounds brought by Middle Eastern tourists?
Watch the video.
If you're viewing this on a mobile device and can't see the video, please click here.