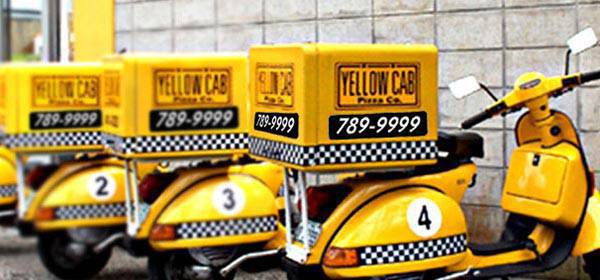 We're not really big fans of underbone motorbikes. But scooters we love--especially the classic-looking ones. So we were thrilled to learn of Yellow Cab's 10th-anniversary promo called "Vesparade," in which the popular pizza chain is raffling off 10 limited-edition Vespa PX150e scooters from now until September 30, 2011.
We couldn't find a photo of the actual scooters to be given away, so please bear with the very commercial image above. Most of the 10 Vespas being raffled off are painted in pastel colors--there's even a pink one! Meanwhile, two of the scooters wear a black-and-white "New York's Finest" livery, and another sports a yellow paint job with checkered stripes (reminiscent of, well, some pizza company).
The mechanics are simple. A single-purchase Yellow Cab receipt of P500 with a Coca-Cola product included, entitles one to a raffle coupon. Three scooters will be raffled off on August 10, 2011; three on September 10, 2011; and finally four on October 10, 2011. Yellow Cab promises to shoulder prize taxes in excess of P10,000.
ADVERTISEMENT - CONTINUE READING BELOW ↓
Go get some Yellow Cab pizza now. This might be your chance to realize your dream of looking like a pizza-delivery guy.
ADVERTISEMENT - CONTINUE READING BELOW ↓
Recommended Videos