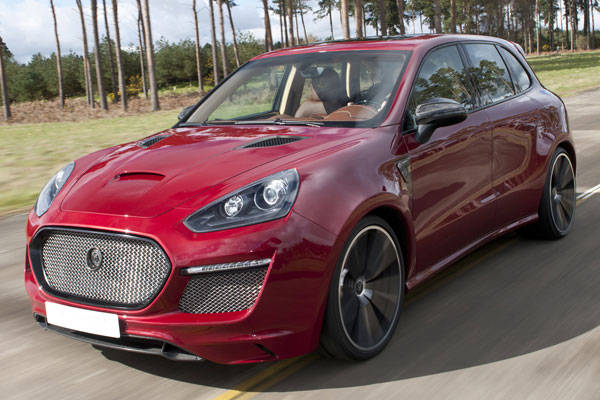 You all know the term "supercar." It means an automobile so high-tech, so powerful and so expensive that only a handful lucky owners ever get to park one in their garage. Examples are the LFA, the 458 Italia and the Aventador. Now, Eterniti Motors, a London-based "boutique luxury carmaker," has come up with what it calls the world's first-ever "super-SUV." Named the Artemis, the pricey-looking sport-ute was unveiled at Beijing's ongoing Auto China show.
What exactly is a super-SUV? Eterniti defines it as "a new class of vehicle providing the higher levels of luxury, performance and exclusivity demanded by today's wealthy car buyers but which has not been available until now."
Right.
According to Eterniti, the Artemis will be in production within the year, with the company boasting that it will reach the market faster than the SUV offerings from Bentley, Lamborghini and Maserati.
The "super-SUV's" features?
First, there's the 4.8-liter twin-turbo V8 engine that produces over 600hp and 750Nm of torque. This engine supposedly propels the car from rest to 100kph in 4.5 seconds, and to a top speed in exceed of 290kph.
ADVERTISEMENT - CONTINUE READING BELOW ↓
During its development, the SUV is said to have been test-driven by former Formula 1 driver Johnny Herbert, who has also been hired as Eterniti's brand ambassador.
Among the cool features of the Artemis are a state-of-the-art audio system; a limousine-like rear cabin featuring up to 100mm of additional legroom; twin reclining rear seats with heating and cooling; iPad-ready holders with electronic reveal; and a drinks chiller. And, just like the new Lamborghini Urus SUV concept, the Artemis boasts 23-inch super-lightweight forged alloy wheels.
For how much? Eterniti quotes a domestic (UK) price of £210,000 (P14.4 million), and that's before local taxes.
So, do you see yourself driving a "super-SUV" in the future?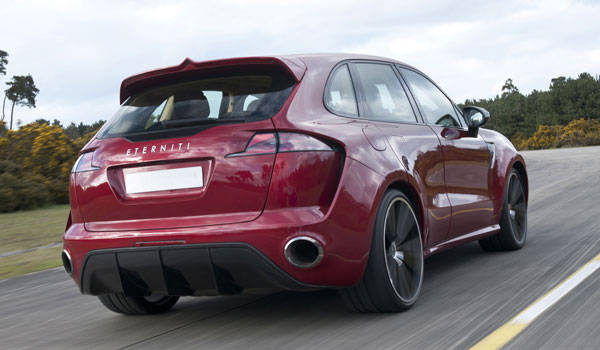 ADVERTISEMENT - CONTINUE READING BELOW ↓
Recommended Videos