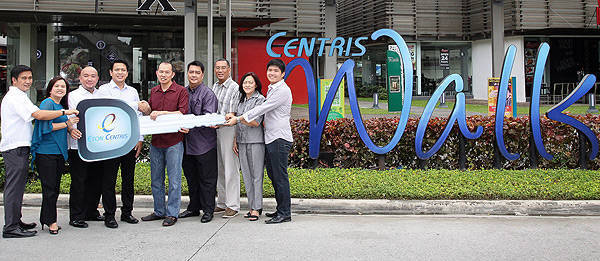 After years of holding its test fest at Ortigas Home Depot, the Car Awards Group Inc. (CAGI) is now moving its annual test drives to determine the 2012/2013 Car of the Year (COTY) to Eton Centris, which is located at the corner of EDSA and Quezon Avenue in Quezon City.
"We are happy to announce that Eton Centris is now the official venue of the COTY launch on September 21 as well as the series of COTY tests," said CAGI president and Top Gear Philippines technical editor Ferman Lao. "The venue is very accessible to all participating members of CAGI since it is situated right at the emerging central business district of Quezon City."
Joining Lao at the symbolic turnover of Eton Centris's key to CAGI were the real estate development's officials, led by senior vice president Rhoel Alberto Nolido, and CAGI's board members.
The 2012/2013 COTY tests will be held on nine Saturdays starting on September 29. According to CAGI, all the qualified cars that were launched from October 2011 to October 2012 will be accommodated at the Centris Walk's spacious parking lot. CAGI says its members from various publications and media entities will then conduct qualitative tests of the cars by driving them in and around the venue.
Continue reading below ↓
Recommended Videos
Various category awards are up for grabs with the vehicle having the most number of points from the qualitative and technical tests bagging the 2012/2013 Car of the Year award.
Which vehicle do you think will be named Car of the Year at next year's Manila International Auto Show?