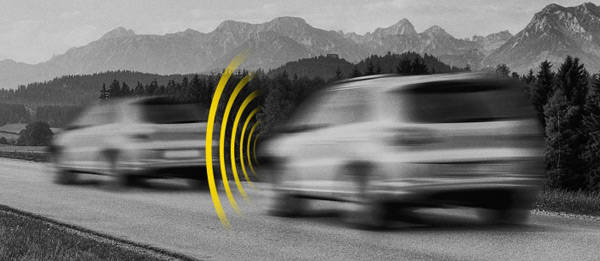 Recognizing how important Autonomous Emergency Braking (AEB) systems are in saving lives, the Euro New Car Assessment Program (Euro NCAP) has revealed that it will include the technology in its appraisal of new vehicles from 2014 onward.
According to Euro NCAP, real-world performance data suggests that AEB systems can reduce accidents by up to 27 percent. However, despite the effectiveness of the technology in reducing road deaths and injuries, the availability of the system is still far from standardized. Based on a recent survey undertaken by Euro NCAP, AEB systems are unavailable on 79 percent of the cars sold in Europe, and 66 percent of manufacturers do not offer the system on any of their new car models.
"A faster penetration of these technologies into new cars will make it more realistic for the European Union to reach its target to cut road deaths by 50 percent by 2020," said Euro NCAP secretary general Michiel van Ratingen. "Consequently, Euro NCAP has decided to include AEB assessment as part of the overall star rating from 2014 onward and hopes that European authorities will soon require AEB as mandatory on all new vehicle types."
We can only hope that our local authorities, or perhaps even the ASEAN NCAP, could do something similar for our new car models.
ADVERTISEMENT - CONTINUE READING BELOW ↓