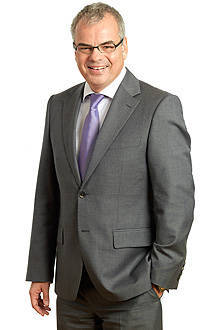 Although carmakers like Nissan and Mitsubishi are pushing for all-electric vehicles in the future, the former boss of Swedish carmaker Volvo believes they aren't the future of the automotive industry because people are still afraid of the car batteries running down.
"If the battery goes down on their cell phone, people feel really bad," said Stefan Jacoby, who recently resigned from Volvo as the company's chief executive officer. "If it's your car in the middle of a traffic jam, you will feel even worse."
Besides the currently prohibitive prices of electric vehicles, Jacoby believes it's this emotional connection that serves as a major stumbling block for electric vehicles. And although the issue is already being addressed with the construction of more charging points and the development of longer-life batteries, these may not be enough for EVs to have a major role in the future.
"They will have some sort of role, for example, in cities as taxis or urban delivery vehicles, but for a normal household, no," added Jacoby. "Over the next 10 to 15 years, we will see various hybrid solutions, mated to the conventional internal combustion engine playing the dominant role."
Incidentally, it was under Jacoby's watch that Volvo developed the V60 Plug-in Hybrid, which recently started to roll out of the Swedish carmaker's Gothenburg plant.
Continue reading below ↓
Recommended Videos