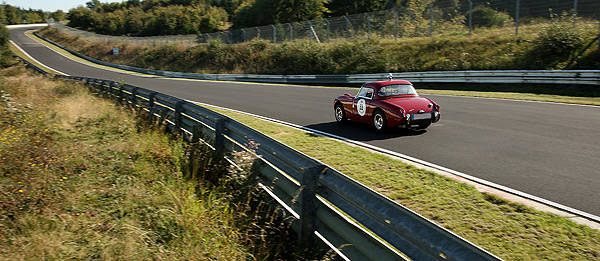 Enthusiasts who want to drive around the Nurburgring may no longer have to fly all the way to Germany to experience the famed track as some individuals are reportedly looking to build its replica in the United States.
On a Sirius XM Sports satellite radio program, Speedway Motorsports chief executive Burton Smith revealed that the unidentified individuals have approached him "to build or duplicate" the Nurburgring's Nordschleife track just outside of Las Vegas in Nevada. Smith, through Speedway Motorsports, owns and operates tracks like the Infineon Raceway, Bristol Motor Speedway, Las Vegas Motor Speedway and Texas Motor Speedway.
According to Smith, the proposal for the project has been around for three years and that he has been meeting with the Governor of Nevada and the state's Bureau of Land Management regarding it. Smith added that it would take around 8,000 acres (just over 3,237 hectares) to turn the project into reality and accommodate the nearly 21-kilometer track.
Smith clarified, though, that unlike the real Nurburgring, the United States version will not be open for sanctioned racing series. Instead, it will be used as a test track by car manufacturers and individuals who want to test the limits of their vehicles.
Photo from Nuerburgring.de
ADVERTISEMENT - CONTINUE READING BELOW ↓