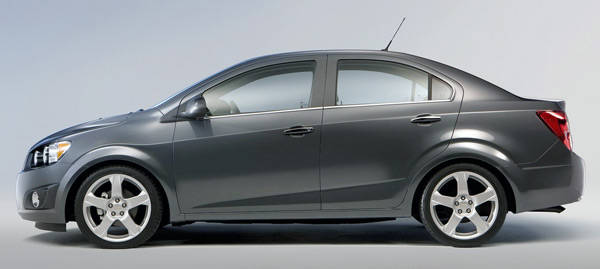 A reader sent us a question asking about the fuel economy of the new Chevrolet Sonic subcompact. He didn't indicate whether he was interested in the hatchback or the sedan, but we presume it's the latter since he kept referring to the Honda City as being the Sonic rival he was also checking out.
So we forwarded his question to Lyn Buena, the marketing director of Chevrolet Philippines, aka The Covenant Car Company Inc. Below is her reply:
We have yet to conduct a Sonic fuel-run test with a third-party group. We do have some internal test results. As for now, what we have are figures from highway-driving fuel runs, as conducted by our Product Planning team members. The highway driving data that we gathered are the following:
* 14.7km/L for the Sonic Sedan;
* 14.2km/L for the Sonic Hatchback;
* Speed during the test was 80kph to 100kph;
* There were two people on-board the car; and
ADVERTISEMENT - CONTINUE READING BELOW ↓
* The air-conditioning system was on
Impressed?
ADVERTISEMENT - CONTINUE READING BELOW ↓
Recommended Videos