In case you haven't been informed, a Filipino motorist is currently trending on Twitter and is gaining popularity on Facebook for his infamous attempt to make his car swim along a flooded street in Quezon City.
Watch this report aired on news program 24 Oras, which made Christopher Lao an instant social-media topic favorite.
Not much information has been shared about Lao but some people using Twitter say he's from the University of the Philippines' College of Law. Here are a few more reactions from Twitterverse: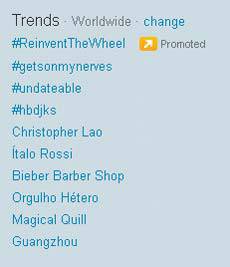 @mayprodrigo
You better check yourself, before you wreck yourself. Christopher Lao (ang b***** sinugod ang kotse sa baha)
Continue reading below ↓
Recommended Videos
@eloindigoart
Pls inform Christopher Lao that he is trending in Twitter Philippines. baka magalit at sabihin niya, "I was not informed."
@vincentgochuico
Christopher Lao! The best driver of all. Lol
@bichiboninja
it's funny how Christopher Lao blames HIS idiocy on traffic enforcement
@doblezeta
Just saw d Christopher Lao YouTube video. All I can say is, he should have checked w/ @MMDA if he wanted 2 be informed of d flood situation.
@momblogger
Sorry but I can't laugh or even mock Christopher Lao even if he acted stupid or angry . It is very frustrating to drive through floods.
@holycuttle
Christopher Lao does not deserve the treatment he is getting on facebook and on twitter. If you agree, repost this.
@Rod38328
i think i can be a Christopher Lao sometimes... so if that happens to me, i will never talk to tv reporters!
@madison_place
When I learned that this Christopher Lao is reviewing for the bar, I can understand where he's coming from.
Whether or not you've become a fan of this make-your-car-swim stunt, feel free to check out a Facebook page created for Christopher Lao's two minutes of fame.