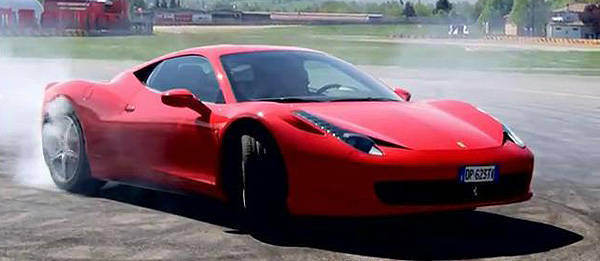 The high-performance arm of a German carmaker isn't the only one celebrating a milestone of one of its social media outlets. Ferrari is also commemorating its Facebook page getting its eight-millionth fan.
While what Ferrari did isn't as overly dramatic as a car drifting its way through the infamous Laguna Seca 'Corkscrew' turn, the Italian carmaker did let a 458 Italia burn--and shred--a whole lot of rubber on tarmac.
To avoid spoiling what's in store for you in the video, we'll refrain from describing what's in it and just suggest that you check it out below.
If you're viewing this on a mobile device and can't see the video, please click here.