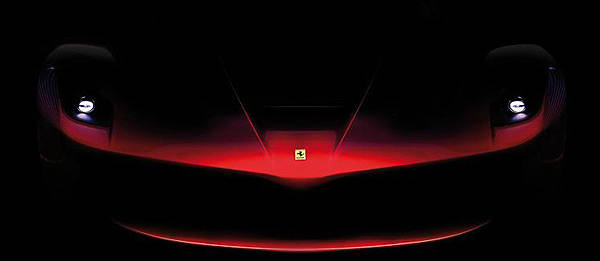 Ferrari is taking its sweet time to reveal the successor to the Enzo. Short of revealing what the final product looks like, the Italian carmaker has shared some important technical details of the car, which is unofficially being referred to by the automotive press as the F70. It's worth noting that this will be the first Ferrari hybrid car.
* The two men directly responsible for the car's development are Ferrari technical director Roberto Fedeli and design head Flavio Manzoni.
* A group of Formula 1 and GT engineers led by Rory Byrne, who in his role as the Scuderia Ferrari Formula 1 team's chief designer helped it win multiple championships, has focused on the car's chassis for the past three years.
* To achieve maximum efficiency and minimum weight, the carbon-fiber monocoque will be built in-house in Ferrari's F1 composites department using materials, design methodologies, construction processes, and instruments used to produce its single-seaters.
* Four different types of carbon fiber will be used in the car, all of which are hand-laminated then cured in autoclaves following engineering processes that optimize the design by integrating the different components. The end result is that the car's torsional rigidity has increased by 27 percent, and beam stiffness by 22 percent compared to the Enzo.
* The space beneath the bodywork has been cleverly utilized in order to house the complex mechanical units and to perfect the internal fluid dynamics. Just like in a Formula 1 car, the batteries and the fuel tank assembly are located "in the safest, most protected part of the car, and are set very low, just behind the driver's back, to reduce the overall center of gravity."
ADVERTISEMENT - CONTINUE READING BELOW ↓
* Again, like a Formula 1 car, it'll have a fixed seat--which will be made-to-measure--and an adjustable pedal box and steering wheel. The inclination of the backrest--and the fact the occupant's feet are at the same level as the driving position--not only adds to the car's racy feeling but also contributes to its lower center of gravity.
* Despite featuring a 6.3-liter V12 engine with Ferrari's HY-KERS electric hybrid system and dual-clutch gearbox, the car's height and wheelbase will match those of the 458 Italia.