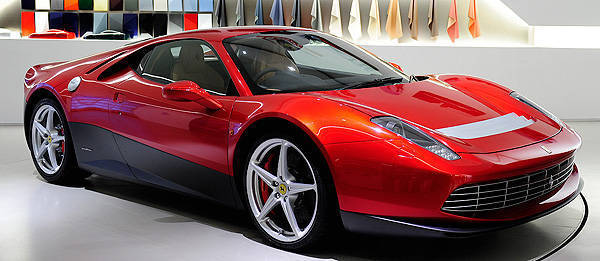 Rumors about it have been going on for months. Now, Ferrari has officially confirmed that musician Eric Clapton has commissioned the Italian carmaker to produce a bespoke model that's based on the 458 Italia.
Designed by Centro Stile Ferrari in collaboration with Pininfarina and Ferrari's engineers, the SP12 EC, as the car is called, "was created as homage to Clapton's career and his long-lasting experience as a Ferrari owner."
The car's design is based on the 512BB, three units of which Clapton has owned over the years. Of course, as part of Ferrari's one-off program, meticulous attention was paid to the proportions and architecture of the SP12 EC, making the car even more significant.
According to Clapton, following his project car's creation from what was essentially a blank canvas to the finished product was "one of the most satisfying things I've ever done."