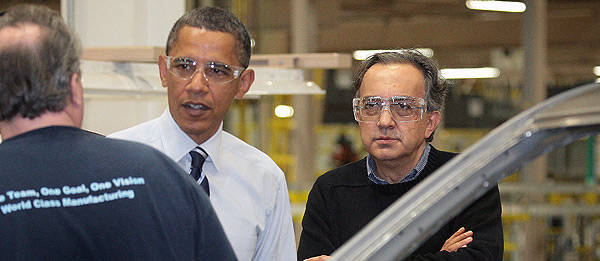 With the way China's automotive industry is rapidly growing, it's inevitable that it will one day catch up with the likes of Korea, Japan, even the United States. Now, no less than Sergio Marchionne, chief executive of both Fiat and Chyrsler, is warning corporate leaders and policy makers about its impending impact on the global economy.
"The day of reckoning is inevitably coming," Detroit Free Press quoted Marchionne as saying. "We cannot afford to be unprepared for the ascent of China, reassuring ourselves of our invincibility. Rather, we need to work to make our industrial base more competitive."
With two major carmakers under his belt, Marchionne certainly knows what he's talking about. Marchionne's sentiment is also well-founded as he is reportedly concerned about the rise of Chinese-branded vehicles in Brazil, which is a big market for Fiat.
Marchionne added that Chrysler's viability, like that of other carmakers, doesn't depend on its short-term position in the United States or Europe, but on how it can compete for the long term against its rivals from burgeoning markets like China, South Korea and South America.
What do you think today's big carmakers should do to hold off the challenge of China's car manufacturers? Share your input by posting your thoughts in the comment box below.
Continue reading below ↓
Recommended Videos