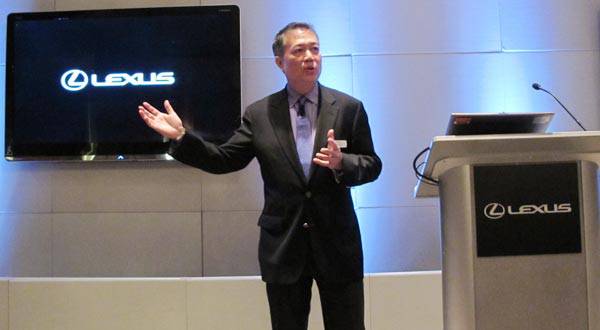 We Filipinos are no strangers to global success and fame. Names like Lea Salonga, Charice, Rico Hizon, Arnel Pineda and, of course, Manny Pacquiao have lit up millions of TV screens around the world. What some of us don't know, however, is the fact that there are many, many more Pinoys who have made it big on the global stage away from the spotlight. Pinoys like Toyota Motor Asia Pacific senior vice president Vince Socco, who used to head the marketing department of Toyota Motor Philippines.
Vince has been at the helm of TMAP for about a decade now, self-effacingly (but brilliantly) directing Toyota's marketing assault in the region from his modest office in Singapore. Vince, a graduate of UP Diliman, is a Toyota man through and through, having started his automotive career way back in the late '70s with Delta Motors.
Now, we Filipino motoring journalists are used to traveling overseas to attend global media events for new car models. What we aren't used to is having a compatriot address the international mix of press people at these events. So imagine our delight when Vince formally opened the program for the media test drive of the all-new Lexus GS in Laguna Niguel, California, this week. Boy, this was a proud Pinoy moment.
Continue reading below ↓
Recommended Videos
Watch the video and admire a humble Filipino auto-industry legend as he delivers a flawless speech without a teleprompter.
If you're viewing this on a mobile device and can't see the video, please click here.
Photo and video by Vernon B. Sarne