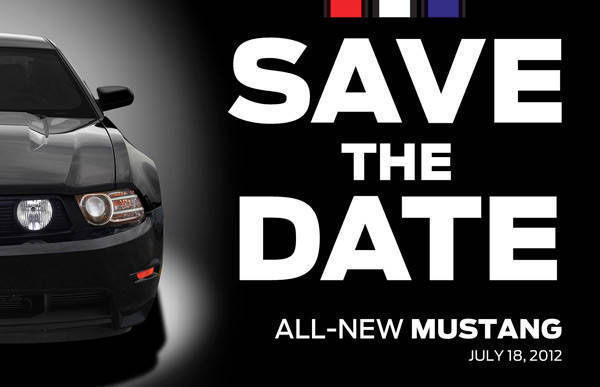 We have been writing about the planned launch of the Ford Mustang in the Philippines for as long as we can remember. We first discussed this back in December 2010, when we asked you if you were "ready for the pony-car wars." But hitches in--we surmise--pricing and product-planning kept pushing back the scheduled launch, to the point where this news already sounded like a baseless urban legend.
Then, of course, we were vindicated when Ford Group Philippines displayed the new Mustang at the Manila International Auto Show earlier this year, where FGP assistant vice president for communications Anika Salceda-Wycoco officially confirmed that "we will kick off in July and we will have first deliveries in September."
And now, it can finally be confirmed 100 percent that the Mustang will indeed be launched on July 18, as Ford has started asking the media to save the date for the big event.
Ford will bring in two variants of the 2013 Mustang: the V6 Premium and the GT Premium. The first will be powered by a 3.7-liter, 305hp V6 engine, while the latter will be propelled by a 5.0-liter, 420hp V8 powerplant. Both variants will be equipped with a six-speed automatic transmission.
ADVERTISEMENT - CONTINUE READING BELOW ↓
We will release the complete list of specifications and amenities--including, for instance, the standard glass roof on the GT Premium--as we draw nearer to the launch date.
For now, all we can tell you is that the Mustang will be priced competitively. How competitive? Our inside source says "the Mustang GT Premium will be priced below P3 million." That means the V6 Premium will be even more enticing, price-wise.
Maybe those 86 buyers who can't be served by Toyota this year can fork out a little more cash for an American coupe. What do you think?
[poll]322[poll]
ADVERTISEMENT - CONTINUE READING BELOW ↓
Recommended Videos