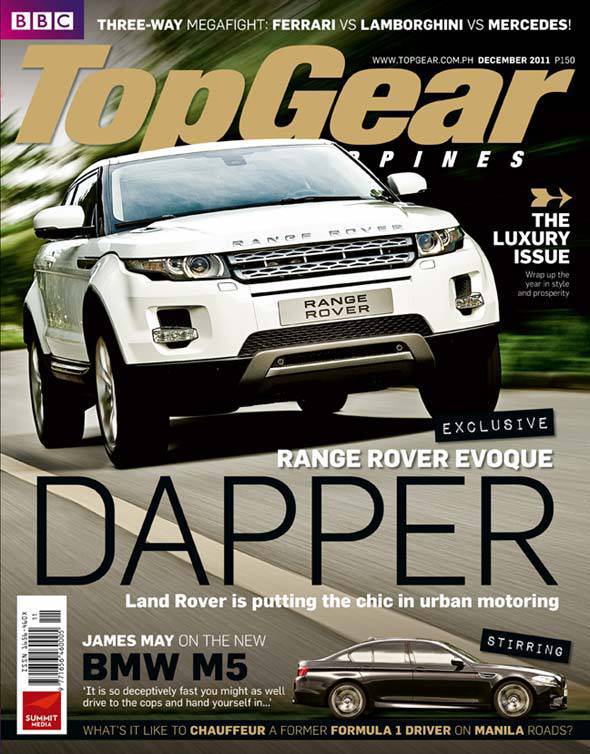 The Range Rover Evoque on the cover says it all: it's time for another Luxury Issue! Here's what Top Gear Philippines has in store for everyone based on the blurbs here:
* A three-way Big Test between a Ferrari, a Lamborghini and a Mercedes-Benz;
* James May's thoughts on the new BMW M5; and
* A firsthand account on how it's like to chauffeur a former Formula 1 driver who's visiting Manila.
There's a lot more surprises inside the December 2011 issue. Get a copy when it comes out this week!
Continue reading below ↓
Recommended Videos