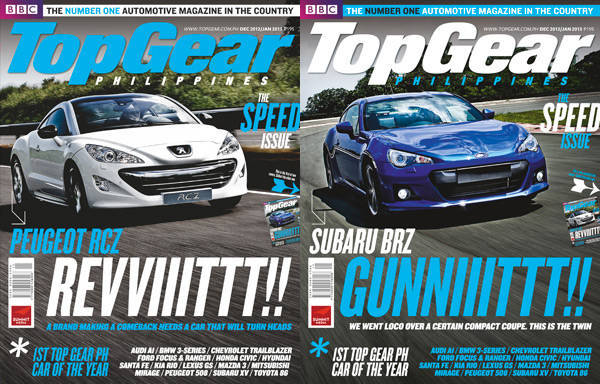 Here are our two covers for the December 2012/January 2013 issue, which also happens to be The Speed Issue. What's with all these double covers? Well, our double covers of late are merely indicative of the fact that more and more new cars are entering our market, and we're finding it more and more difficult to pick just one car for the cover. And why December/January, you ask? We simply moved the previous January/February issue a month earlier, which means that we won't have a January issue and that we'll be back in February instead. If you remember, we didn't have a February issue before. We do now.
Here are the highlights of the issue:
* Highway cruise with the Peugeot RCZ;
* Hot laps with the Subaru BRZ on the track;
* The first Top Gear Philippines Car of the Year award;
* A fling with the Jaguar XKR-S;
* A Top Gear exclusive on the McLaren X-1;
* Shakedown: Audi A7 and Honda CR-Z;
* The Big Test: Ford Focus versus Subaru Impreza;
* Road Trip: A tour of Morocco in the Hyundai Santa Fe;
* Full Throttle: Newly certified BMW driver trainer JP Tuason; and
* Traffic Stopper: The lovely (and fast) Danica Patrick
These and many more in our double-cover Speed Issue, at P195 per copy.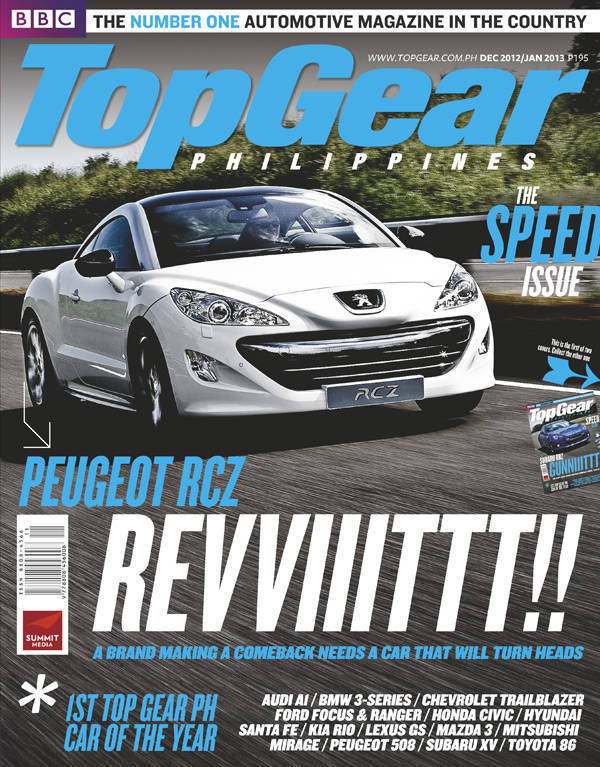 ADVERTISEMENT - CONTINUE READING BELOW ↓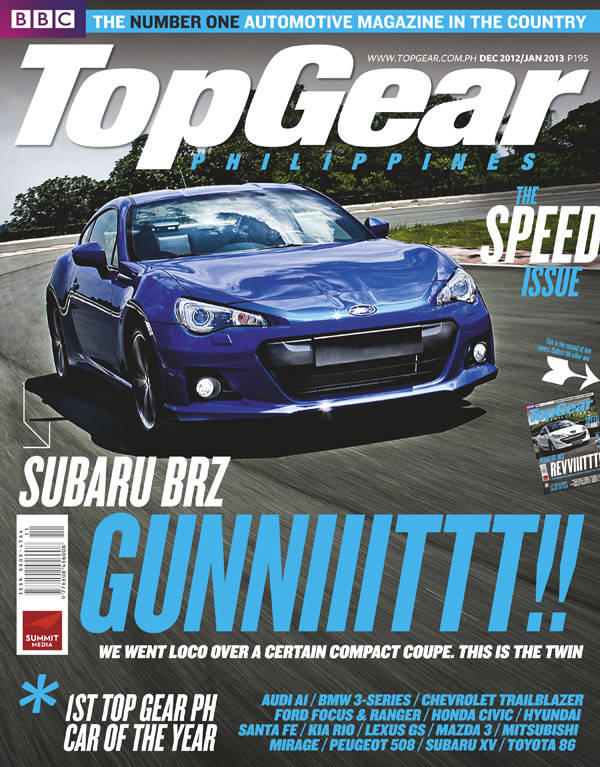 ADVERTISEMENT - CONTINUE READING BELOW ↓
Recommended Videos