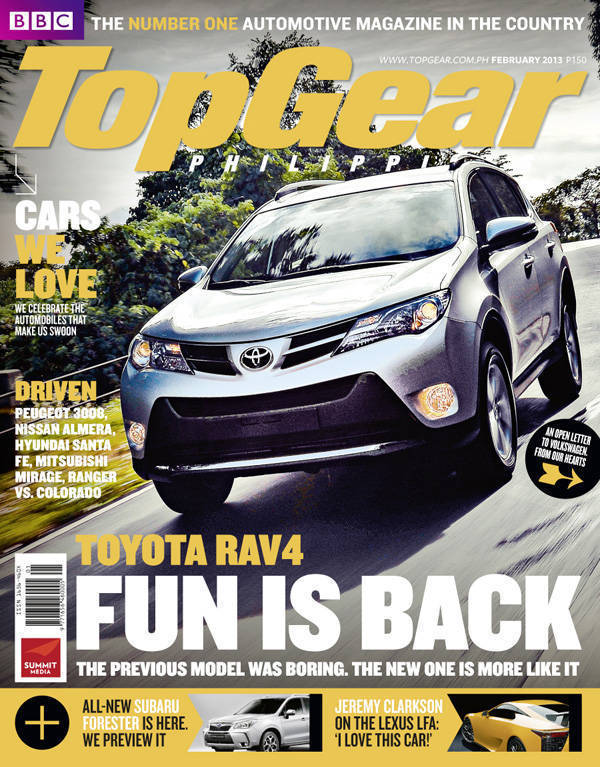 We know you've been impatiently waiting for this issue as our last one (December 2012/January 2013) was released two months ago. Well, here it is. And because it's the month of love--pardon the cheesiness--our theme for this issue is "Cars We Love." Below are the highlights of the issue:
* Exclusive drive of the all-new Toyota RAV4;
* Preview of the all-new Subaru Forester;
* The most-loved iconic cars in history;
* An open letter to Volkswagen;
* Big Test: Chevrolet Colorado versus Ford Ranger;
* Driven: Nissan Almera, Peugeot 3008, Mitsubishi Mirage and Hyundai Santa Fe;
* Jeremy Clarkson on why he's in love with the Lexus LFA;
* Old School: Volkswagen Rabbit of Senator Ninoy Aquino;
* Full Throttle: The trouble with Philippine motorsports today;
* More cars: Icon Bronco, Bentley Continental GT Speed, BMW Active Tourer and Ferrari F70
These and many more in our Cars We Love Issue, still at P150 per copy.