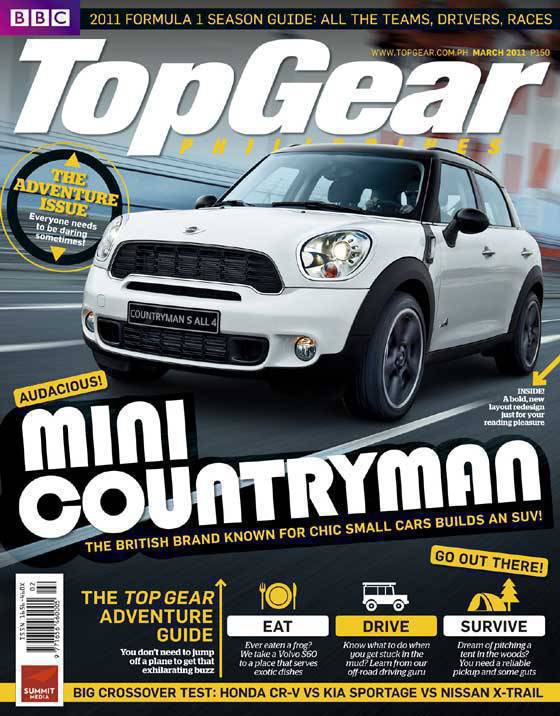 Top Gear Philippines' March 2011 issue is made extra special by the fact that the magazine has been given a major redesign. The pages now have a fresh new layout, and the section names have been changed to give the magazine a more dynamic overall look and feel. We know it has been an impatient one-month wait for you all since the release of the January/February 2011 issue, so we've finagled this file of the March issue's cover. Based on the blurbs, we can say the issue features:
* The magazine's first-ever "Adventure" theme;
* An exclusive story on the Mini Countryman;
* An informative 2011 Formula 1 season guide;
* A Big Test comparo of the Honda CR-V, the Kia Sportage and the Nissan X-Trail;
* A gastronomic adventure with the Volvo S60;
* An off-road driving how-to guide; and
* Outdoor survival tips.
The March 2011 issue should be out early next week. Grab your copy for just P150.
ADVERTISEMENT - CONTINUE READING BELOW ↓
ADVERTISEMENT - CONTINUE READING BELOW ↓
Recommended Videos