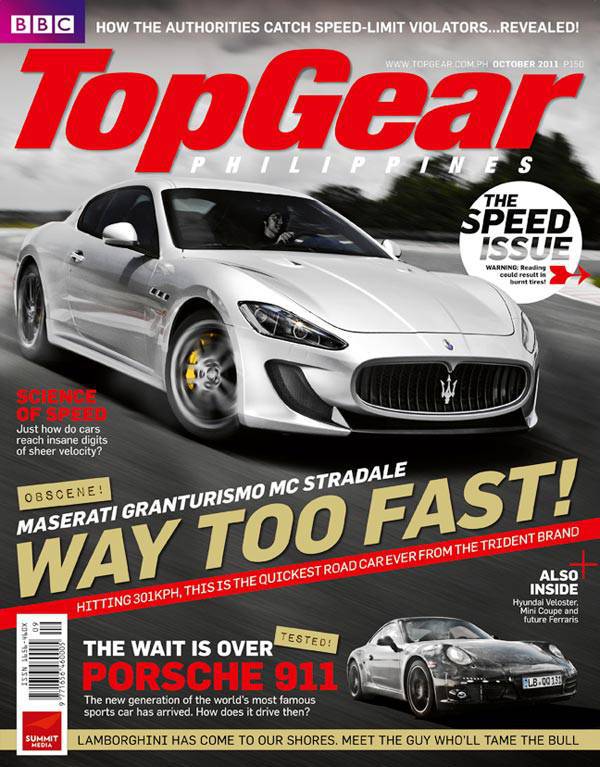 You want fast cars, we give you fast cars. Here's the cover of our second annual Speed Issue, hitting newsstands next week. Here's a preview of what to expect from this special edition (based, of course, on the cover blurbs)...
* An exclusive local story on the awesome Maserati GranTurismo MC Stradale;
* An exclusive first drive of the all-new Porsche 911;
* The man behind the new Lamborghini showroom in the Philippines;
* The science of speed, as dissected by Dr. Dinzo Tabamo;
* A special feature on how the traffic authorities catch speed-limit violators;
* Many more cars, including the Hyundai Veloster, the Mini Coupe and future Ferraris.
* BONUS (not mentioned on the cover): Big Test comparo between the Chevrolet Cruze and the Hyundai Elantra.
Be sure to get a copy. This is one speed-packed issue you don't want to miss. Still just P150.
Continue reading below ↓
Recommended Videos