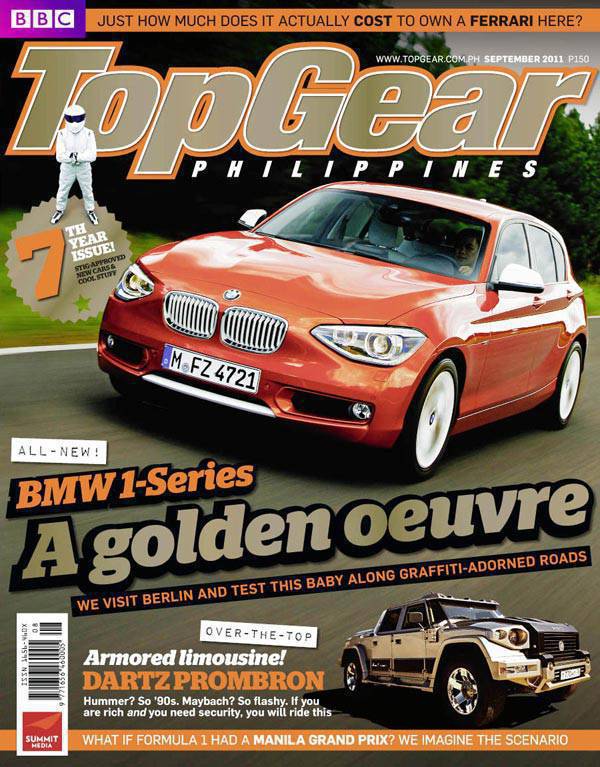 Time seems to fly faster than a V12 supercar could. September already marks Top Gear Philippines' seventh anniversary, so be sure to grab the special issue the TG team has prepared for you. Here's an exclusive first look at the cover, and here's what we can tell about the issue based on the blurbs:
* The all-new BMW 1-Series--driven in Berlin, Germany--is the cover car;
* There's a curious-looking (and curious-sounding) SUV in there called the Dartz Prombron;
* There's a story on the actual costs of owning a Ferrari car in the Philippines; and
* There's a fantasy piece on a new Formula 1 grand prix located in...Manila.
Of course, there are many more epic stories inside, as only Top Gear Philippines can bring local car nuts. The September 2011 issue should be out by the first day of the month. Get your copy for just P150.
Continue reading below ↓
Recommended Videos