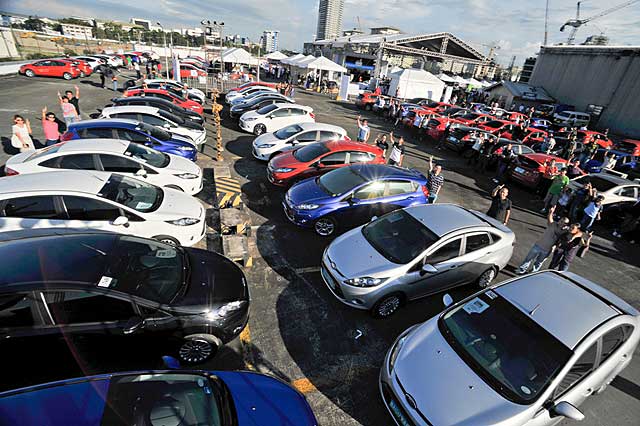 Close to 150 Ford Fiesta owners joined Ford Group Philippines in celebrating the hatchback's first anniversary in the country.
"The first anniversary of the Ford Fiesta marks a number of milestones for us at FGP," said Anika Salceda-Wycoco, FGP's assistant vice president for communications. "Not only does it continue our One Ford story in the Philippines, but it also brings to life our commitment to our customers in the Philippines."
Ford has sold 3,348 units of the Fiesta since it was launched last year until September 2011. Ford also said the Fiesta five-door hatchback outsold its closest competitor from January to September by almost 100 units.
The popularity of the Ford Fiesta is even more pronounced on Facebook, the social media site used by Ford to drum up excitement over the hatchback even prior to its launch last year.
The Ford Fiesta page on Facebook now has over 62,000 fans, which allows the brand to reach a wider audience.
ADVERTISEMENT - CONTINUE READING BELOW ↓
Check out the photos below to see just how much fun Ford Fiesta owners had at the hatchback's party over the weekend.
[gallery]1070[gallery]
ADVERTISEMENT - CONTINUE READING BELOW ↓
Recommended Videos