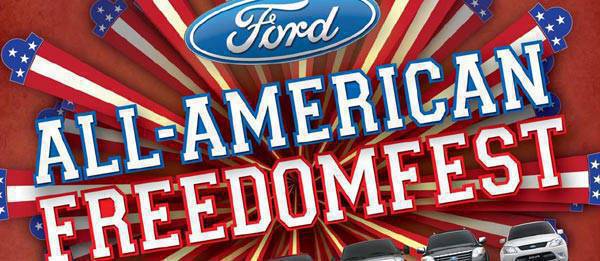 Ford Group Philippines is holding its 8th All-American Freedom Fest not just for new car buyers but for motorists who take a Ford vehicle for a test drive. At stake are trips to theme park destinations in Hong Kong, Singapore and the United States.
Purchasing a new Ford vehicle from any of the brand's authorized dealers gives one a chance to win one of the 21 trips for two that will be raffled off on October 31. Ten winners will spend a four-day, three-night stay in Hong Kong with a trip to Hong Kong Disneyland. Another 10 winners will experience Singapore for four days and three nights to go with free park admission to Universal Studios.
Continue reading below ↓
Recommended Videos
For the grand prize, a lucky winner will get the ultimate theme park experience in the US on a five-day, four-night package with trips to Universal Studios in Los Angeles and Disneyland in Anaheim.
A test drive of any brand new Ford can also net one a package trip for two with one winner to be drawn every week for the next 10 weeks. Five lucky drivers will get a four-day, three-night stay in Hong Kong plus a Hong Kong Disneyland tour while another five drivers will spend four days and three nights in Singapore with passes to Universal Studios.
"We invite everyone to check out your nearest Ford dealership and join the 8th Ford All-American Freedom Fest as more than thirty international dream adventure destinations await our lucky winners," said Steven Tan, vice president for sales and marketing of Ford Group Philippines.
Ford's All-American Freedom Fest runs until September 30. The raffle draw for car buyers will be on October 13. The weekly draw for test drivers will be held from July 31 to October 13.
Click here to check out the entire lineup of Ford vehicles in the Philippines.