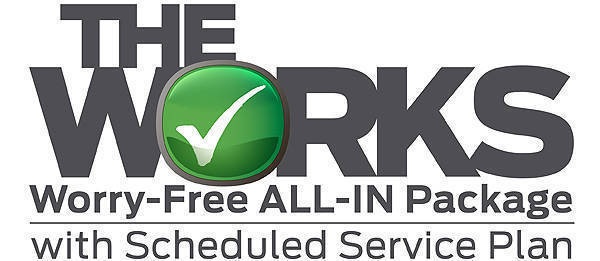 Ford Philippines' 'The Works' summer promo gives new-car buyers a worry-free experience with all-in low down payment packages and scheduled-service plan.
For an all-in down payment of as low as P99,000, customers can drive home an all-new Ford Fiesta, Ford Focus or Ford Escape. In addition, they can avail of Ford's scheduled-service plan, which covers a Ford vehicle's periodic-maintenance service for up to five years. Customers can avail of the scheduled-service plan for as low as P787 a month for the Fiesta, P791 a month for the 1.8-liter Focus, and P1,520 a month for the Escape 4x2 XLS.
"We continue to go further and offer our customers best-in-class vehicles as well as a best-in-class ownership experience," said Vinay Piparsania, vice president for marketing and sales of Ford Group Philippines. "'The Works' is a great way to welcome many new-to-Ford customers and give them every reason to own a Ford today."
ADVERTISEMENT - CONTINUE READING BELOW ↓
Ford's 'The Works' package also includes a free three-year LTO Registration, comprehensive insurance, chattel mortgage, and a 24-hour parts guarantee.
Ford's 'The Works' promo is available at Ford dealerships nationwide until April 30.
ADVERTISEMENT - CONTINUE READING BELOW ↓
Recommended Videos