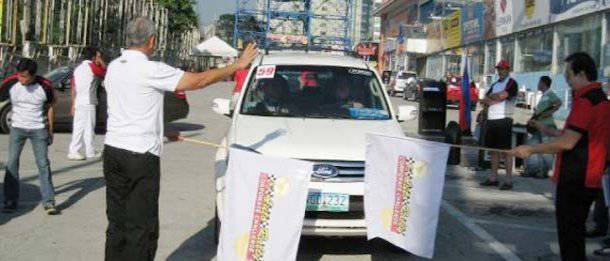 Ford Group Philippines' Ford/Mazda Team bested other contenders in Sunshine TV's Auto Rally Corporate Challenge last weekend for sticking to the motorsport's "on-time all the time" test.
A ragtag group made up of members from Ford Club Philippines, Tuason Racing School, Miata Club, MazdaTech Club as well as a tandem from the media, the Ford/Mazda Team brought home seven of the 30 awards at stake.
"We really prepared for this event," said Anika Salceda, Ford Philippines assistant vice president for communications. "We had a team briefing a week ago to strategize. We discussed which team should do better at which stage, so you can say that all our hard work paid off."
Ford's car number 59, a 4x4 Ford Escape driven by Ace Valenzuela and navigated by Jason Gallardo bagged the award for getting the most precise time in one of the stages of the competition.
"At first we tried to be serious about it, but in the end, I had enough of navigating and trying to compute all the things we needed to do so we just compensated," Valenzuela said. "If we thought we were going too slow, we sped up to make up for it. If we thought we were going to fast, we slowed down and just let the other cars pass us."
ADVERTISEMENT - CONTINUE READING BELOW ↓
In the end, the pair said they just had fun.
"We didn't take the race too seriously," Gallardo added. "Every time we saw a cute girl, we honked the Escape's horn at her. We hardly used the stopwatch and we didn't even get to use the calculator, the pencil, and the pad. We just had fun."
STV set a milestone in Philippine motorsports history as the Auto Rally Corporate Challenge gathered 63 cars mostly provided by the country's major manufacturers and distributors to join the race.
Automobile Association of the Philippines motorsports chairman Mandy Eduque said the total cost of all 63 cars would amount to roughly P155 million, making it the most expensive starting grid ever assembled in Philippine motorsport.
"Like all of the ventures of STV, expect this to be a yearly event that would last a long, long time," STV chairman and chief executive Ray "Butch" Gamboa said.
ADVERTISEMENT - CONTINUE READING BELOW ↓
Recommended Videos
Click next to view the results of the 2010 STV Auto Rally Corporate Challenge
2010 STV Auto Rally Corporate Challenge Results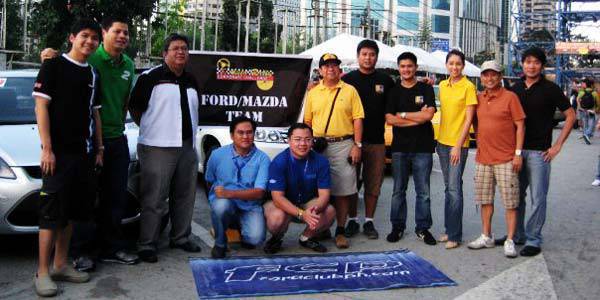 Team awards
Overall
Champion - Ford-Mazda Team
First runner-up - UMC-Nissan Team
Second runner-up - Motor Image-Subaru Team
Third runner-up - Mitsubishi Team
Special stage at the Pocholo Ramirez Subic International Raceway
First place - Honda Team
Second place - Isuzu Team
Third place - Mitsubishi Team
Fourth place - CATS Motors Mercedes-Benz/Chrysler Team
ADVERTISEMENT - CONTINUE READING BELOW ↓
Tandem awards
Overall
Champion - Elbert Cuenca, Raul Ylanan (Subaru No. 27)
First runner-up - Rupert Guerra, Rodrigo Alemendral (Mitsubishi No. 28)
Second runner-up - Christopher Kho, Jeff Reyes (Ford No. 20)
Third runner-up -Rachelle Aquilizan, Andy Leuterio (Nissan No. 55)
Special stage at the Pocholo Ramirez Subic International Raceway
First place - Jeffrey de Leon, Mark Rosca (Honda No. 9)
Second place - Nomer Yuson, Eric Valera (Subaru No. 1)
Third place - Tessa Salazar, Aries Espinosa (Chrysler No. 49)
Fourth place - Angelo Puyat, Bibai Gaisano (Chrysler No. 36)
Stage winners
Stage 1 - Juny Binamira, Hernan Mapua (Subaru No. 40)
Stage 2 - Mike Reyes, Art Guevara (Hyundai No. 11)
Stage 3 - Leo Samonte, Alexis Aspillera (Mitsubishi No. 41)
Stage 4 - Ace Valenzuela, Jason Gallardo (Ford No. 59)
Stage 5 - Ace Valenzuela, Jason Gallardo (Ford No. 59)
Stage 6 - Elbert Cuenca, Raul Ylanan (Subaru No. 27)
Stage 7 - Raffy David, Vince Tagle (Subaru No. 53)
Stage 8 - Froilan Dytianquin, Arlan Reyes (Mitsubishi No. 2)
Stage 9 - Sebastian Santiago III, Juan Sebastian Santiago (Ford No. 46)
Stage 10 - Mark Tan, Jeff Yeo (Audi No. 47)
Stage 11 - Nicolo Fernandez, Honrado Fernandez (Honda No. 35)
Stage 12 - Christopher Kho, Jeff Reyes (Ford No. 20)
Stage 13 - Allan Sevilla, Eric Tipan (Nissan No. 42)

Special award
Most precise tandem - Ace Valenzuela, Jason Gallardo (Ford No. 59)
ADVERTISEMENT - CONTINUE READING BELOW ↓