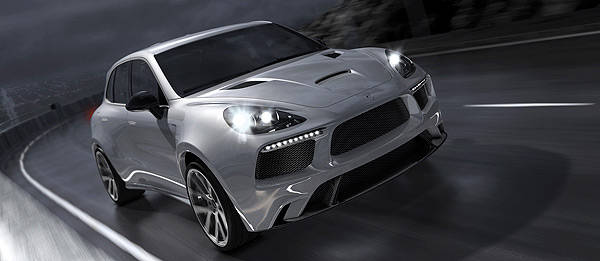 New British luxury carmaker Eterniti has finally revealed its very first product, which it calls as the world's first super-SUV: the Hemera.
According to Eterniti, the Hemera that's on display at the Frankfurt Motor Show "closely reflects the final production version," the main difference being the bespoke LED headlamps and lenses.
If the Eterniti bears some resemblance to the current-generation Porsche Cayenne, that's because it is based on the most dynamic version of the Volkswagen Group's latest-generation large SUV platform. Volkswagen, Porsche and Audi share the same platform for the Touareg, Cayenne and Q7, respectively.
Notwithstanding its use of the same platform as the three Teutonic brands, the panels of Eterniti's Hemera are all new and made of carbon composite. The interior, which will be nearly 100-percent unique to Eterniti, is in the final stages of prototype testing and will be revealed later in the year.
Powering the Hemera is a 4.8-liter twin-turbo V8 engine that has been tweaked to produce over 620hp and achieve a top speed in excess of 290kph.
Despite having limousine-like features in its cabin like twin electrically-reclining rear seats with heating and cooling functions, twin iPads with wireless keyboards, and a drinks chiller, the Hemera's relatively compact footprint and wheelbase allows it to offer excellent handling and driver appeal. The ride height and ruggedness, meanwhile, are suitable for poor road surfaces that can make limousines and conventional high-performance cars impractical.
Continue reading below ↓
Recommended Videos
Production of the Hemera will start in early 2012. Being a bespoke vehicle and all, pricing for the Hemera has yet to be determined though Eterniti said a standard unit will cost around £150,000 (roughly P10.211 million).
Click here for more updates on the 2011 Frankfurt Motor Show