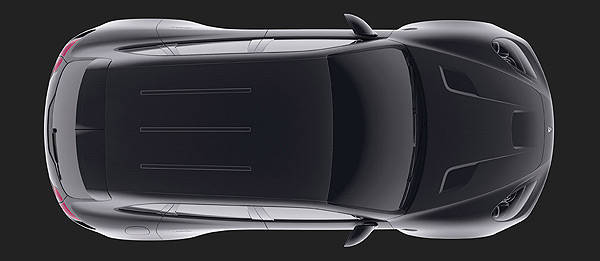 A new British car company is set for a double debut at the Frankfurt Motor Show as the event will not only be the carmaker's official public debut, it will also reveal its first car which it calls a "Super-SUV".
The independent, boutique British luxury carmaker is called Eterniti Motors and its first product is the Hemera that, according to the company, "is based on the latest generation of the best large SUV platform available." Eterniti then rebuilds the chassis from the ground up with a new, repackaged interior, carbon-composite body panels and additional performance upgrades.
Boasting of "new levels of luxury, space and performance in an SUV to create a new niche," the Hemera boasts of a limousine-like rear cabin including twin reclining seats, iPads and a drinks chiller. With its compact dimensions, 4x4 ruggedness and dynamic performance, though, Eterniti promises that the Hemera will be practical while still appealing to its driver.
The engineering team behind the Hemera's development is led by Alastair MacQueen, who was responsible for the Jaguar XJ220 supercar and who won the Le Mans 24-Hour race with both Jaguar and Bentley. Serving as both test driver in developing Eterniti's vehicles as well as the brand's ambassador is Johnny Herbert who won three races in Formula 1 during his 10-year career in the prestigious motorsport and, like Macqueen, also won in Le Mans.
Continue reading below ↓
Recommended Videos
Eterniti is backed by a group of international investors and has been established by people with extensive experiences in retailing some of the most prestigious European luxury and high-performance car brands in markets from the UK to Asia-Pacific. The carmaker is also establishing a hub in London that will feature a showroom, a car build and service center, and an atelier where customers can discuss their requirements and create a bespoke specification for their cars which will be hand-built on site by British craftsmen and technicians.
Eterniti hopes to have the London facility open later this year with further showrooms in key international cities to follow by 2012.
Click here for more updates on the 2011 Frankfurt Motor Show