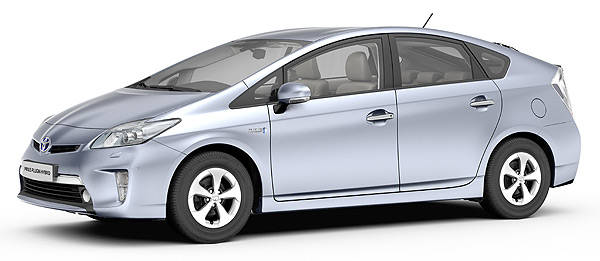 Toyota will debut at the Frankfurt Motor Show in September the production version of the Prius Plug-in Hybrid Electric Vehicle (PHEV) .
Instead of using a Nickel-metal hydride battery like the current Prius, the Prius PHEV utilizes a new, more compact lithium-ion battery, which Toyota has developed to meet its rigorous standards for reliability.
Toyota claims the Prius PHEV gives its drivers the best of both worlds, with the extended electric-only driving range available for short journeys in towns and cities while the efficient hybrid petrol engine gives the car uncompromised long range capability and an even lower fuel consumption compared to that of the standard Prius.
With the new battery and the hybrid petrol engine, Toyota claims the Prius PHEV has a remarkable fuel mileage of 54.588 km/L as well as lower carbon-dioxide emissions of 49g/km, almost half of that of a standard Prius.
Click here for more updates on the 2011 Frankfurt Motor Show
Continue reading below ↓
Recommended Videos