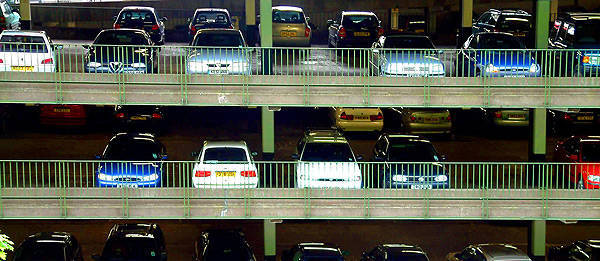 Parking fees may soon be charged only to those who use a parking slot for more than three hours if a bill filed by Rep. Rodante Marcoleta of the Alagad party-list is passed into law.
Marcoleta recently filed House Bill 4535, which doesn't entirely prohibit the charging of parking fees but seeks to rationalize its imposition "in the light of an unregulated environment that proves inimical to public welfare."
"The provision of parking facilities and spaces is a basic amenity that consumers expect and even progressive and reputable business establishments will not survive competition without providing parking facilities," said Marcoleta. "These establishments should not unreasonably collect parking fees on the pretext of recouping investment when the underlying reason is to entice discriminating consumers."
Under the bill, business establishments like shopping malls, schools, hospitals and hotels are prohibited from collecting parking fees within the first three hours from the time a customer enters the parking premises. If a customer exceeds the three-hour limit, however, the establishment can impose a parking fee. But that's not all. Customers who purchase or avail of a service with a value of at least P1,000 from within the establishment receiving a 10 percent parking fee rebate.
Continue reading below ↓
Recommended Videos
Once passed into law, violators of the bill will be fined P50,000 and face imprisonment of not less than six months.
Photo from SXC.hu