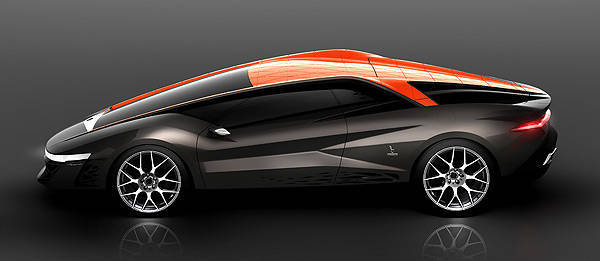 Italian coachbuilder Bertone is celebrating its centenary by unveiling the Nuccio concept car at the Geneva Motor Show in March.
Designed as an "extreme" sportscar that "puts an evolutionary imprint on the concept that is built into Bertone's DNA: the mid-rear engined berlinetta," the Nuccio boasts a low, muscular one-box design that is part of the company's historic tradition. At the same time, it also displays an emotional styling language that projects the brand's identity into the future.
The Nuccio is named after Nuccio Bertone, son of the company's founder, Giovanni Bertone, and the designer who grew the company into a car-building and design institution right after World War II.
ADVERTISEMENT - CONTINUE READING BELOW ↓
ADVERTISEMENT - CONTINUE READING BELOW ↓
Recommended Videos