So, Ferrari is not one to take Leap Years lightly. On February 29, 2012, it showed off a new car with remarkable performance figures that one won't just easily forget: the Ferrari F12 Berlinetta. It will debut at the Geneva Motor Show next week but a few photos and a whole lot of information about its specs surely won't hurt its unveiling.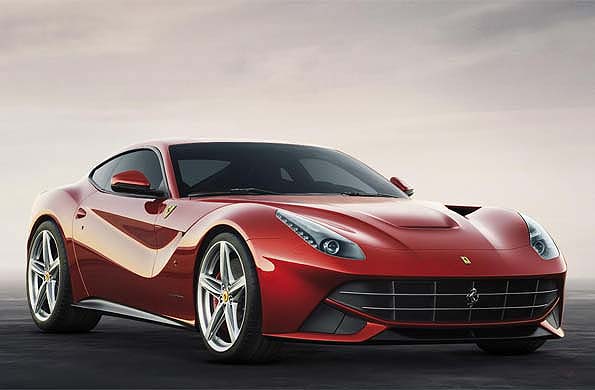 ADVERTISEMENT - CONTINUE READING BELOW ↓
"The design of the F12 Berlinetta is a result of the collaboration between the Ferrari Styling Center and Pininfarina, and is a perfect balance of uncompromising aerodynamics with harmonious proportions interpreting the typical elements of Ferrari's front-engined V12 cars in an original and innovative way," Ferrari said in a statement.
The F12 Berlinetta, Italian carmaker says, is "in fact, the most powerful and high-performance Ferrari road car ever launched."
Here are the numbers to support that claim:
* The Ferrari F12 Berlinetta is equipped with a naturally-aspirated 6.3-liter 65-degree V12 engine that packs the power of 730 horses
* Its torque peaks at 690Nm, and Ferrari says 80 percent of this figure is already available at 2,500rpm
* Speed-wise, the Ferrari F12 Berlinetta can sprint from zero to 100kph in 3.1 seconds, and to 200kph in 8.5 seconds. It went around the Fiorano circuit faster than any other Ferrari road car in one minute and 23 seconds
ADVERTISEMENT - CONTINUE READING BELOW ↓
Recommended Videos
* It's not just all about power. The F12 Berlinetta emits 350 grams per kilometer of carbon dioxide with a fuel consumption reduction of 30 percent
"Ferrari's traditional transaxle layout has been revolutionised to match the more extreme performance of the car," Ferrari added. "The wheelbase has been shortened and the engine, dashboard and seats have been lowered in the chassis, while the new layout of the rear suspension and gearbox enabled Ferrari's engineers to make the rear volume of the car smaller. The overall result is a very compact car with a lower centre of gravity that is further back in the chassis, and a level of aerodynamic efficiency that sets new standards."
If this is something you look forward to owning, then your timing is just right. After all, Ferrari just opened its dealership in the Philippines and you can read about it here.
Check out the video below for a 360-degree view of the car and a closer look at what's inside.
ADVERTISEMENT - CONTINUE READING BELOW ↓
If you're viewing this on a mobile device and can't see the video, please click here.
[gallery]1167[gallery]