If you're loving Hyundai's current design language, we wonder how you'd react to what the Korean carmaker refers to as its "future thinking" in the i-oniq concept car.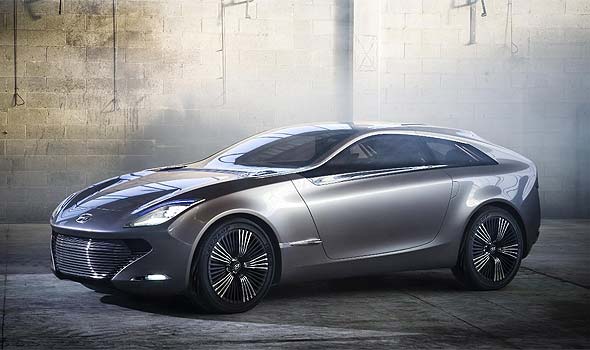 "The i-oniq concept has been created to reflect the new thinking that runs through the Hyundai brand," said Allan Rushforth, senior vice president at Hyundai Motor Europe. "It has a bold design, inside and out, that provokes contemplation on the future of automotive possibilities, and a powertrain that highlights one of the ways in which we could power future products--wrapped in a package that exudes premium quality."
ADVERTISEMENT - CONTINUE READING BELOW ↓
That top? Hyundai calls it the "penthouse roof," which is one of the elements that's supposed to emphasize the i-oniq's efficiency and advanced technology.
The i-oniq is 4.4 meters long and it can accommodate four occupants in what Hyundai says is a "driver-oriented cabin." An official photo of the i-oniq's interiors has yet to be released but Hyundai says it comes with "high-tech equipment in the driver interface, and controls reflect contemporary and future premium consumer electronics technology."
Under the hood, the i-oniq concept has a 1.0-liter three-cylinder gasoline engine and a lithium ion electric motor that produces 107.5hp.
"In electronic-only mode, i-oniq has a range of 120km, while with assistance from the petrol engine it can travel up to 700km, producing just 45 grams per kilometer of carbon dioxide in the process," Hyundai said.
We expect more details about the i-oniq to come out in the future. More photos, too, we hope. The one above is all we have at the moment. Judge it now.
ADVERTISEMENT - CONTINUE READING BELOW ↓
Recommended Videos