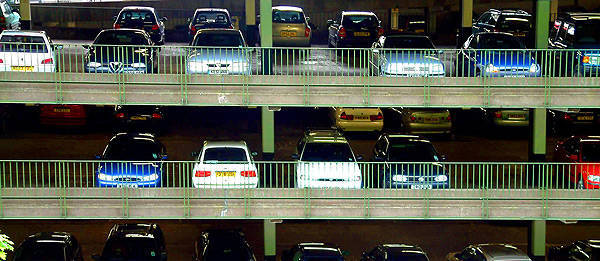 The world's vehicle population has finally surpassed the 1-billion mark as global registrations jumped from 980 million units in 2009 to 1.015 billion in 2010.
Conducted by Ward's Auto, the same organization that's behind the trade magazine Ward's AutoWorld and publishes the annual Ward's 10 Best Engines list, the figure reportedly reflects the approximate number of cars, light-, medium- and heavy-duty trucks and buses registered worldwide.
According to the report, the 3.6-percent rise in vehicle population was the largest percentage increase since 2000 while the 35.6 million year-to-year unit increase was the second biggest increase in overall volume ever.
Unsurprisingly, China's booming economy played a major role in the global vehicle population growth with registrations jumping up 27.5 percent with more than 78 million vehicles now running in the country. This marked an increase of more than 16.8 million vehicles compared to last year. The rise in registrations not only gave China the world's second largest vehicle population, it also put the country ahead of Japan, with 73.9 million vehicles, for the first time.
The country that holds the honor of having the most number of vehicles still belongs to the United States with its vehicle population of 239.8 million units. However, the number of registered vehicles in the US only grew by less than one percent.
Continue reading below ↓
Recommended Videos
With over a billion vehicles and with a world population of 6.9 billion as of 2010, the vehicle per person ratio is at 1:6.75 compared to 1:6.63 the year before. The distribution, however, is not equal even among the biggest markets.
With 239.8 million vehicles and a population of nearly 310 million, the US has a vehicle per person ratio of 1:1.3, the highest ration in the world. A close second is Italy with a ration of 1:1.45.
In China, however, with its population of 1.3 billion, the vehicle per person ratio is 1:17.2. In comparison, India, the second most populous country in the world, with 1.17 billion people has a vehicle per person ration of 1:56.3.
Photo from SXC.hu