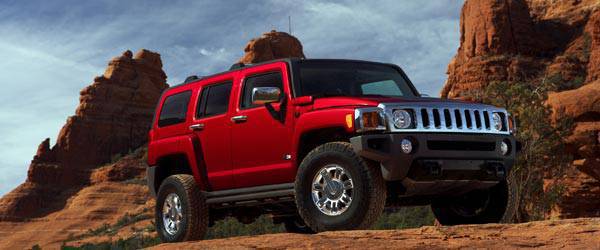 The once-proud Hummer brand will soon be no more as its parent company, General Motors (GM), has decided to pull the plug on the nameplate.
GM decided to kill the Hummer brand after negotiations failed to progress with Sichuan Tengzhong Heavy Industrial Machines Co., Ltd. (Tengzhong), which revealed it couldn't complete its acquisition of the truck marque.
"One year ago, General Motors announced that we were going to divest Hummer, as part of focusing our efforts on Chevrolet, Buick, GMC and Cadillac going forward.  We have since considered a number of possibilities for Hummer along the way, and we are disappointed that the deal with Tengzhong could not be completed," said John Smith, GM's vice president of corporate planning and alliances. "GM will now work closely with Hummer employees, dealers and suppliers to wind down the business in an orderly and responsible manner." 
Continue reading below ↓
Recommended Videos
Tengzhong failed to close the deal was because the company failed to get the Chinese government's approval of the sale, AutoWeek.com reported.
GM said it will "continue to honor Hummer, while providing service support and spare parts to current Hummer owners around the world" despite the shut down.