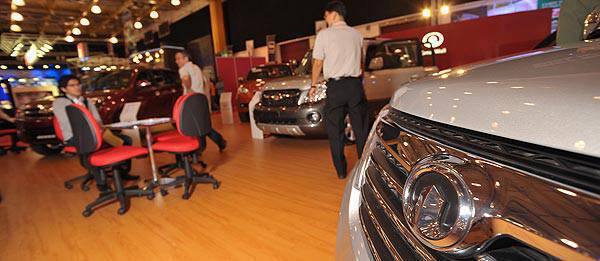 Statemotor Corporation, the Philippine distributor of Great Wall vehicles, has moved up to being an assembler as it has started to put together the Wingle pickup truck and the Hover sport-utility vehicle in Las Piñas City.
Although the Las Pinas assembly plant is just 90-percent complete at the moment, Statemotor has started its operations to meet the demand of the market.
"From our lineup of vehicles, we decided to start assembling the Wingle and the Hover because we've seen that both have a lot of potential in the market," said Statemotor's assistant vice president for sales and marketing, John Mabulay. "Both vehicles are our top two sellers followed by the Coolbear."
With the local assembly in place, Statemotor is now looking at the possibility of reducing the prices of both vehicles. The Wingle sells for at least P798,000 and the Hover at a minimum of P998,000.
"We'd like to bring down the prices for both vehicles since that's what the market would expect," said Mabulay. "We just don't know how much yet, if ever, because there are a lot of external factors involved."
ADVERTISEMENT - CONTINUE READING BELOW ↓
According to Mabulay, Great Wall is much different from other Chinese car manufacturers as the company invests a lot in its product. Great Wall, he added, is targeting the middle ground between the expensive Japanese cars and the cheap Chinese cars.
"Basically, what we're offering our customers is true value for money," Mabulay said. "You can buy a cheap Chinese car and cheap quality is what you'll get. With Great Wall, we're giving our customers what they can get in a more expensive Japanese car at less cost."
ADVERTISEMENT - CONTINUE READING BELOW ↓
Recommended Videos