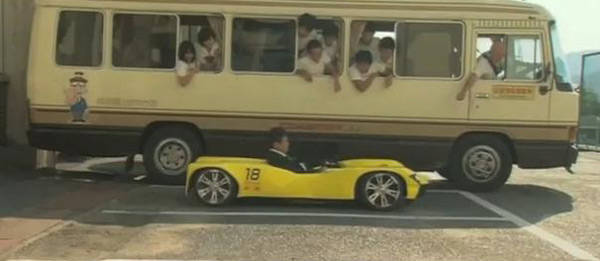 With a height of just 17.79in, an electric car built by Japanese high school students has been certified by Guinness World Records as "the world's lowest, roadworthy car."
Named "Mirai," which translates to "future" in Japanese, the car was built by the Automobile Engineering students of Okayama Sanyo High School in Asakuchi, Japan, on November 15, 2010.
According to Guinness World Records, Mirai's drive unit--including the six main batteries that power it--were sourced from Japan's CQ Motors, while its chassis, body, suspension, steering system, LED lights, seat and other components were made by the high school students.
Though the original plan was for the car to be powered by an internal-combustion engine, the students decided to switch to electric power instead to make Mirai environment-friendly.
We can only imagine how awesome--and useful--an extra-curricular subject like Automobile Engineering would be to have in high schools today.
If you're viewing this on a mobile device and can't see the video, please click here.
Continue reading below ↓
Recommended Videos