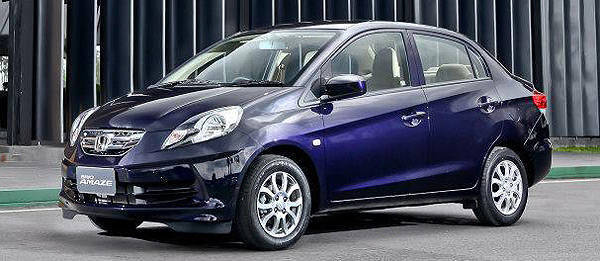 The 2012 Thailand Motor Expo closed its doors earlier this week and, besides showing off a few concept cars and a couple of all-new production models that have yet to show up on our shores, it also hosted the local launch of the sedan version of the Honda Brio.
Known as the Brio Amaze, the car is slightly longer than the Brio hatchback, which was launched in Thailand in March 2011 at the Bangkok Motor Show. Since both the sedan and the hatchback share the same platform, the same 1.2-liter engine, which has an output of 90hp and 110Nm of torque, is used for both body styles.
Like the Brio hatchback, the Brio Amaze sedan is available in either the base S variant or the more upscale V variant. The difference though is that, besides the five-speed manual transmission, the S variant can now be had with a continuously variable transmission.
Since the Brio is part of Thailand's eco-car program, like the Mitsubishi Mirage, could Mitsubishi develop a sedan version of the Mirage to go up against the Brio Amaze?