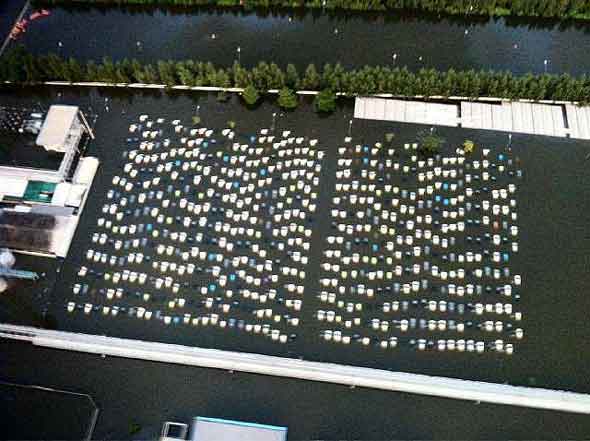 The local operations of Honda is facing another supply challenge as flood hits Honda Automobile (Thailand) Co. Ltd. (HATC) in Ayutthaya--the source of Honda Cars Philippines' (HCPI) stock of Jazz, CR-V and Accord.
HATC suspended operations from October 4 to 8 as intermittent rain since July has caused flooding in central and northern Thailand. As flood has entered the HATC plant's property on October 10, the suspension of operations continues.
"Honda would like to express its deepest sympathy and condolences to the victims of the flood in central and northern Thailand, and our sincere hopes for the earliest possible relief and recovery of the affected areas," the company said in a statement. "Honda will continue providing updated information on our future outlook while exerting a company-wide effort to normalize our production as soon as possible."
Honda has also asked for its customers' understanding as the company sorts out ways to solve the problem it is currently facing.
ADVERTISEMENT - CONTINUE READING BELOW ↓
In the Philippines, HCPI said it is "currently assessing the situation and its possible impact on its local operation."
"Honda is working diligently to overcome this temporary interruption and minimize the impact on Honda customers, dealers and associates," HCPI said in a statement.
ADVERTISEMENT - CONTINUE READING BELOW ↓
Recommended Videos
Honda Cars Philippines has barely recovered from the Japan disaster in March, which also affected the company's supply of vehicles in the Philippines.
As it apologized for the lack of supply after the tsunami and earthquake that soaked and shook Japan, Honda Cars Philippines has issued a similar statement following the flood in Thailand.
"We apologize for any inconvenience that might have caused our dear customers and thank everyone for their patience as we manage this challenging situation," HCPI said.
Photo from the Facebook page of Bangkok-based Honda Super Fan