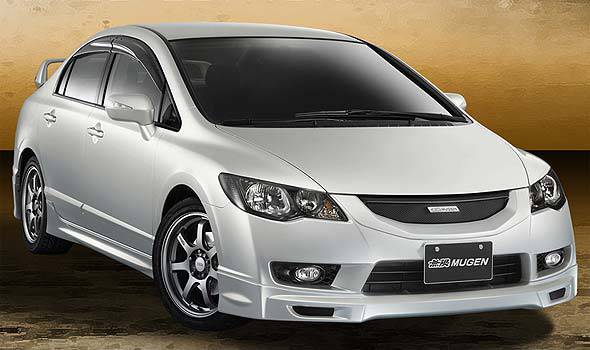 While the world awaits the release of the 2012 Honda Civic, Honda Cars Philippines (HCP) has decided to spice things up in the local market by offering the Civic Mugen Limited Edition. And by "limited," you should know that HCP is making available only 26 units of the Civic 2.0 S sporting original and factory-installed Mugen accessories.
Mugen, which is a Japanese word for infinite, is a designer and manufacturer of racing engines and premium aftermarket products. It has been tuning engines and developing customized parts that are exclusive to Honda since the 1980s.
"Honda enthusiasts have long been waiting for a model that is spruced up with authentic Mugen accessories," said Voltaire Gonzales, HCP vehicle sales and corporate communications head. "For an exclusive offer, we are very excited to present the Civic. 2.0 S in Pearl White Mica color with original Mugen accessories to further enhance the Civic's sporty demeanor."
These are the things that make the Civic Mugen Limited Edition special:
- front and rear under spoiler;
- side spoiler;
- front sports grille;
- ventilated visor;
- rear wing;
- forged gunmetal aluminum alloy wheel;
- heptagon nut set;
- door under-garnish; and a
- Mugen metal emblem.
The Honda Civic 2.0 S Mugen Limited Edition also comes with a certificate that ascertains the authenticity of the Mugen accessories.
Continue reading below ↓
Recommended Videos
Honda will start selling the Civic 2.0 S Mugen Limited Edition on August 5 for P1.398 million. Will you be among the privileged few who will line up for it?
(Update: Honda Cars Philippines is already accepting reservations for the Honda Civic 2.0 S Mugen Limited Edition. The units will be available on August 5 at Honda dealerships in the following locations: Quezon City, Manila, Marikina, Fairview, Caloocan, Cavite, Rizal, Cebu, Alabang and Global City.)